Private sector should play bigger social role: Nahyan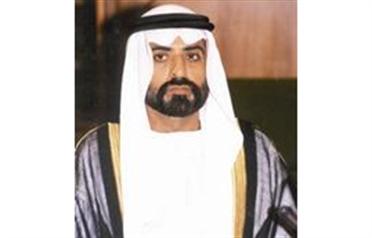 Companies and institutions in the UAE's private sector should increase their humanitarian role, said Sheikh Nahyan bin Mubarak Al Nahyan, Minister of Higher Education and Scientific Research, at the Arab Giving Forum yesterday.

"Private companies and institutions should know that their social role in the country is not an additional burden or a cost to them. It is a necessity and a real investment in society, whose gains will be reflected in the company's operations and reputation in society," he said at the two-day forum organised by the Abu Dhabi Chamber of Commerce and Industry at the Emirates Palace.

"The private sector should increase its social role, because this will have a positive impact on the atmosphere in each company. They should also foster feelings of belonging to the nation," he said.

Sheikh Nahyan also called upon companies in the private sector to help Palestinians in the Gaza Strip by providing them aid via the UAE's charity authorities.

The forum honoured Sheikh Hamdan bin Rashid Al Maktoum, Deputy Ruler of Dubai and Minister of Finance, for being "the man of giving" in the UAE.

It praised the role played by the Al Maktoum Charity Organisation, whose aid reaches 60 countries.

"This is only our humble contribution in the field of human welfare and development for humanity," said Sheikh Hamdan on receiving the award.

The forum also honoured Princess Haya, wife of His Highness Sheikh Mohammed bin Rashid Al Maktoum, Vice-President and Prime Minister of the UAE and Ruler of Dubai, along with a host of public personalities and heads of private companies distinguished in the support of charity and humanitarian work in the country.

Dr Sulaiman Al Fahim, CEO of Hydra Properties, told Emirates Business that most private sector companies have no noticeable social role. The majority allocates large funds for marketing and advertising to gain more profits, while they do not give importance to social and charity works.

He said Hydra Properties, though, provides students with scholarships to study abroad and sponsors humanitarian and charity activities in the country.
Follow Emirates 24|7 on Google News.