Propeller Club to promote UAE maritime industry in a big way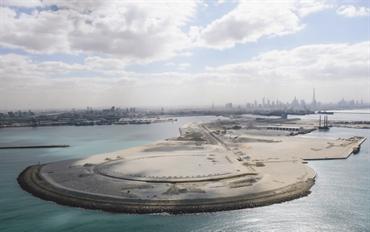 As the UAE positions itself to become a regional and global maritime hub, members of the maritime community in the country are grouping themselves to create ways of promoting the industry and also address the serious concerns affecting them.

Through the International Propeller Club of the UAE, Dubai Chapter, the maritime community will seek to enhance quality and improve professionalism in the country's maritime industry.

Created recently as a non-government organisation with the aim of bringing together all members of the maritime community to discuss areas of mutual interest and chart the way forward for the industry, it will complement existing bodies working towards the cause of the maritime industry.

"Our primary purpose is to generate interest for the enhancement of the maritime sector," said Tom Burke, President of the International Propeller Club of the UAE. "As part of our strategy, we are partnering with governmental institutions and other like-minded private organisations to boost the effectiveness of our campaigns and programmes."

Burke said the UAE had great potential and determination to succeed as a global maritime hub given its strategic location and economic stability, adding that the club would work towards achieving this goal.

The Dubai Maritime City Authority, the world's first purpose-built maritime centre, is sponsoring the Propeller Club as part of its initiative to support grassroots development of the maritime sector in the UAE and the region. Existing private maritime bodies include the UAE Ship Owners' Association and the Dubai Shipping Agents' Association.

The Propeller Club will hold its first gathering on January 15 at World Trade Centre Club, where maritime community members will discuss the dangers of piracy and its threat to the regional maritime industry.

Besides sea piracy, other major issues affecting the maritime industry include a slowdown in the global shipping industry resulting from the credit crunch, lack of ship finance and shortage of seafarers.

Other activities of the Club will include organising educational and professional programmes that promote the maritime industry.

With the growing attraction of Dubai as a major cruise destination, Burke said the club would help in promoting and sustaining this trend.

Burke conceived the idea of a Dubai chapter of the propeller club to support the local industry owing to his immense experience working in the maritime industry in the United States. He has worked for 35 years in various areas of the transportation industry including being president of K Line America, chairman of the National Maritime Security Discussion Agreement, and commissioner of the Panama Canal.

The International Propeller Club has more than 10,000 members worldwide.
Follow Emirates 24|7 on Google News.