Qatar's robotic surgery centre set to open in H2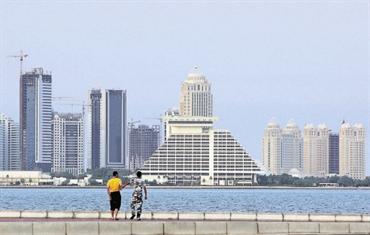 Qatar has developed a robotic surgery centre at Qatar Science and Technology Park (QSTP) and is likely to be operational in the second half of this year.

The new facility offers training programmes in robotic surgery for doctors.

"The robotic surgery centre will make Qatar a global medical innovator, while delivering innovative healthcare solutions for the local community," Dr Tidu Maini, Executive Chairman of Qatar Science and Technology Park, said.

With an objective of becoming a hub of medical research activities in the region, Qatar is investing heavily in healthcare segment.

"Qatari Government is investing 2.8 per cent of its GDP in research every year and this demonstrates our capability of developing it as a biomedical research hub. Qatar has taken up a major initiative to establish a world-class biomedical research programme, which will involve 120 scientists, technicians and other support staff in next five years," said Dr Javaid Sheikh, interim Dean of Weill Cornell Medical College, Qatar (WCMC-Q).

WCMC is the first American medical college offering medicine courses outside of the United States and is playing a vital an important role in the development of healthcare in Qatar.

"Qatar is investing in future generations and inspiring generations of doctors, nurses, pharmacists and health scientists. Qatar aims to build a knowledge-based economy and education and healthcare are key pillars in this objective," said Abdul Razak Al Kubaisi, assistant managing director (administration and finance), Hamad Medical Corporation.

Michael Vertigans, director of public affairs at WCMC-Q, said: The Qatari pavilion at Arab Health is presenting our vision of the country as a hub for education, research and healthcare."

Elaborating on biomedical research programme, Dr Sheikh said: "Our focus will be on developing sustainable local research capacity targeting diseases such as diabetes, heart problems and cancer, among others.
Follow Emirates 24|7 on Google News.