Residents want social cohesion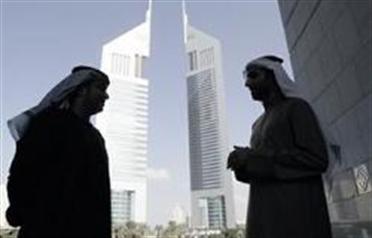 The vast majority of the UAE residents believe it is up to them to create a community rather than leaving it to the government, according to a new poll.

An overwhelming 88 per cent of those quizzed for YouGovSiraj's online Omnibus survey believe community-building is the people's responsibility.

But 67 per cent of those who were asked for their views about what makes a community also acknowledged the responsibility of the government, with 67 per cent saying the authorities needed to play their part.

"The question of how a community evolves is of real concern to the authorities here, where there is such a transient population," said Joanna Longworth, YouGovSiraj's Chief Marketing Officer.

"This poll shows people realise that the responsibility lies with themselves. However, a large proportion also see this as the government's role. There is a real willingness to contribute to improving

life here but the ethnic divide does continue to separate people."

Eighty-two per cent have identified ways they can give something back to society, either by donating money or helping with their time, skills or talent. Two-thirds of people (64 per cent) say they already contribute to society by obeying the law (85 per cent), keeping their neighbourhood tidy (65 per cent), helping strangers (64 per cent) and supporting a cause (42 per cent).

When asked to describe the current state of ethnic communities within the UAE society, 61 per cent said communities did not communicate with each other. And 73 per cent agreed that though some exchange did occur between the various ethnic communities, it was not enough.

Amir-Esmaeil Bozorgzadeh, Business Development Manager, said: "Community engagement is a cornerstone in measuring the social development of a city. It is an element of social capital."

Forty-nine per cent of respondents said they were open to enlarging and diversifying their social circles.
Keep up with the latest business news from the region with the Emirates Business 24|7 daily newsletter. To subscribe to the newsletter, please click here.
Follow Emirates 24|7 on Google News.