Sentences passed, five jailed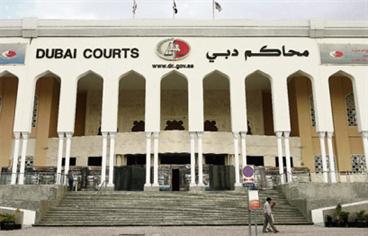 The Dubai Criminal Court issued several verdicts yesterday, convicting five accused and acquitting one in separate cases.

FK, a 32-year-old Asian national working for Doha Bank, was sentenced to a year in jail followed by deportation for stealing four certificates related to a raffle draw from the bank and selling them to a number of clients for over Dh102,000.

In another case, AH, also Asian, a 33-year-old employee at Dubai Airport Free Zone, was given three months in jail for stealing a Nokia mobile phone belonging to a policeman.

In the same case, the defendant's wife ML, 33, homemaker, was sentenced to three months for possessing the mobile phone though she was aware it was stolen. Her sentence was suspended as she is a mother with a child to look after.

In the third case, American, JD, 31, a visitor, was sentenced to three months in jail followed by deportation for molesting Filipina, BS, 36, while he was drunk.

In another molestation case, AA, a 50-year-old Arab national was sentenced to three months in jail followed by deportation for forcibly kissing the victim, TW, in a sports hall of a Dubai-based hotel.

The lone acquittal was of Algerian AI, 35, a partner in a trading concern, who was found not guilty of threatening to kill an Algerian girl if she did not marry him.


'Didn't know notes were fake'

- Two Arab nationals accused of possessing counterfeit money told the court yesterday they were unaware the notes were fake.

The accused are BM, a 25-year-old mechanic, and HS, a 39-year-old engineer on a visit visa. They are accused of possessing 79 fake $100 notes. HS, is also accused of possession and use of a forged passport, which he denied. BM's lawyer called for time to look into the case while HS asked for time to appoint a lawyer since he was informed of the charges against him only on Monday despite being jailed 185 days ago. The case has been adjourned to January 31.
Keep up with the latest business news from the region with the Emirates Business 24|7 daily newsletter. To subscribe to the newsletter, please click here.
Follow Emirates 24|7 on Google News.