Sheikh Mohammed says many leaders promise, we deliver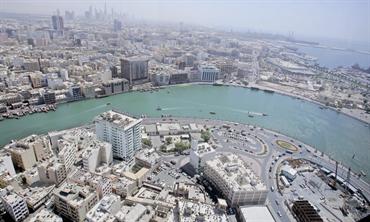 "If we, 15 years ago, told a prudent man that we were going to develop tourism in Dubai, he would lie down on the ground laughing at the idea… now we plan to raise the number to 15,000,000 tourists… and nobody laughs.

"Why? Because people know that when we tell them we are doing something, we will do it, God willing. And meanwhile, they wait for us to explain how we are going to do so."

These words published by His Highness Sheikh Mohammed bin Rashid Al Maktoum, Vice-President and Prime Minister of the UAE and Ruler of Dubai, in his book My Vision - Challenges in the Race for Excellence, came barely four months after he ascended to power on January 4, 2006.

At the time Dubai was playing host to six million tourists, a number that has grown nearly 30 per cent to date. A number that to date inspires awe from even his worst critic. They laughed at the idea of global tourists in a desert. They rejected his plans to launch the region's first airline. They dismissed his plans to make Jebel Ali port bigger and deeper. But his belief in his vision was unwavering. And when each of his dreams met reality the "experts" watched in disbelief as populations flocked to Dubai's shores. Among the millions his emirate opened its arms to were the same naysayers who were now being taught new lessons.

It is the best form of vindication. Not words, but action. Not promises, as he put it to students at the University of Berlin, Germany, in 2008, but the deliverance of results. "Many leaders promise, we deliver," said Sheikh Mohammed.

Though his formal accession to the rule of Dubai may have come five years ago, the seeds of his vision were sowed back in 1968, when his father Sheikh Rashid appointed his third son the Head of Dubai Police and Public Security.

This would be his first public role. At the young age of 19, Sheikh Mohammed would draw from the skills and knowledge he gained during his time at Mons Officer Cadet School, Aldershot, UK, to deliver a safe environment for his people. That he is a hereditary leader with ruling Bani Yas tribal lines dating back to 1833 only helped.

Three years later, when the UAE was formed, he was the natural choice for Minister of Defence and consequently, the youngest in the world. The world would test his mettle barely a year later, when he was thrown into the trappings of an Arab-Israeli war, an attempted coup in a neighbouring state and an aircraft hijacking at Dubai International Airport.

And in this span of five years, in the midst of all this turmoil, he still found time to build a national Union Defence Force. Such has been his leadership and perseverance.

However, the achievements he is most recognised and admired for today came a year later, when the administration of Dubai International Airport and the responsibility for Dubai's oil was handed to him on August 25, 1977.

Today, we talk of eight million tourists and a diversified economy that has an insignificant dependence on oil revenues. Three decades ago, oil was its most important export and revenue earner and tourism miniscule. The interchange, quite simply, is the change he has brought.

It is a tough task summarising what Dubai has achieved in such a short span of time. Imagine a desert with a sprinkling of people.

Now look around. Sheikh Mohammed addressed it best, when he told journalists earlier this year: "Do you know how we used to live before? Do you have any idea about the state of education and illiteracy, infrastructure and public services? Do you know the details of our society's infrastructure and how it was developed?

"Today, after the tremendous achievements in various fields, our people have full confidence in the process of empowerment – empowerment of the economy, women, the administration, and culture as well as political empowerment within our traditions and culture," he said.

An East-West bridge

It is evident the intention was never to indulge in the hyperbole. It was to create a non-political, globally successful Arab city that could harmoniously and profitably bridge the East and the West.

The underlying task? To deliver a model where capitalism and a much-misunderstood culture can exist together in tolerance, understanding and peace.

"We are not growing in order to be a model for its highest building in the world, best airport, and most luxurious hotel, and the largest seaport and man-made islands," he told the media in April.

"These landmarks and features are unique and famous all over the world. But the Dubai model is beyond that. Dubai is an Arab city with scarce natural resources but with a clear vision of comprehensive development and social needs. It is a city that succeeded through its investments in human resources, its unique geographical location, and its trade expertise.

"This has enabled us to achieve unmatched growth and become the focal connection between the East and West. Dubai has proved as well the possibility of coexistence of different cultures in an open and tolerant Arab Islamic environment," he said.

The ripple effects of this vision are visible around the region. Free trade zones and large-scale developments have sprung up across the Middle East with an aim to meet standards Dubai dictates. Infrastructural spend has been unprecedented.

This is a race for excellence; a race to consolidate Dubai's position as an evolving, leading and unrivalled contender for the title of the Middle East's financial and commercial capital, he told a Bank of America Merrill Lynch gathering in November.

Sheikh Mohammed often uses Emirates airlines' remarkable model to demonstrate how its international success induced the launch of other Arab airlines that followed the same model. And one that also helps describe how ignorant naysayers can be.

"Emirates has encouraged many established Arab airlines to enhance their fleets and upgrade their services.

"This has ultimately led to increasing Arab airlines' share of the international travel market. Leading by example, Emirates has set new benchmarks for quality services not only regionally but also internationally. One can only gain world recognition by proving success and ability to take the initiative, yet this recognition may not necessarily reflect acceptance," Sheikh Mohammed said in his media interaction this year.

At a time when the international media continues its unfortunate and misinformed rhetoric, a few got it right.

Writing for Time magazine last month (December 1, 2009), Scott Macloed summed it up: "…None can deny Dubai's remarkable accomplishments – or ignore the fact that only an ambitious dreamer could have made them happen. In the 1980s, Sheikh Mohammed began transforming oil-poor Dubai from an Arab backwater into a global city.

"Within a decade Dubai had a world-class air carrier in Emirates airlines and a glamorous, iconic seven-star hotel, the Burj Al Arab, as high as the Eiffel Tower. Within another decade, Dubai had become truly a global hub – the largest international financial centre between Singapore and Europe, a regional headquarters for global brands from investment banking to bespoke tailoring, and a destination for more than six million tourists a year," reported Time.

The idea of tourism

So what sparked the idea for tourism? For a multi-billion dollar airline that would bring the world to the desert? Well, it was just an every day occurrence that only a man with unmistakable, unparalleled vision could see an opportunity in.

This is how Sheikh Mohammed narrates it. "On a hot summer one day, in the middle of the day, I was driving through Jumeirah from Dubai towards Jebel Ali and between them was an empty place with a beautiful area – white sand and beautiful beach – but nobody was there.

"So I was driving alone and I saw a car and I saw a European family by the beach and I said how come they stand this sun – which is very hot – and they were swimming? It was a man and his wife, a girl and a boy, about 9-10 years old. So I approached the man and I said, 'Can I ask you a question please?' He said, 'Yes.' I said, 'Where do you come from?' He said, 'Germany.' And I said, 'Isn't it hot for you, this sun?' He said, 'No, I like the sun.' And you know, it gave me more idea about what tourists do."

Such is the power of his vision; take a simple thought and actually convert it into a multi-billion enterprise. For most it would be unfathomable. For him, such words shouldn't exist.

When he told Berlin's students lions should lead lions, not sheep and teach them how to be lions, he demonstrated precisely where the differences between his thinking and the West's lay.

When his team delivered a pleasurable result, they thought they'd kick their heels up for a while. But Sheikh Mohammed, in characteristic style wrote to them: "Every morning when the gazelle wakes up in Africa, he makes sure he outruns the fastest lion or he will be killed. Every morning in Africa when the lion wakes up, he makes sure that he outruns the slowest gazelle or he will starve.

"In the UAE and Dubai, I don't care if you are a gazelle or a lion, when you wake up you better start running."

Best of all worlds

Sheikh Mohammed's mission to bring the best of all worlds to his people at the earliest guides his pace and determination. And he is quick to point that these are not just ambitions, they are essential.

In a column for Wall Street Journal, Sheikh Mohammed said: "Our plans do not flow from mere ambition; they are a necessity. Consider that only three per cent of our revenue is from exports of diminishing crude-oil reserves; 30 per cent is from tourism, and there's increasing revenue from manufacturing and other sectors such as hospitality, technology and transportation.

"But to term our emirate 'Dubai Inc', as some do, suggests that commerce, more than anything else, is our leitmotif. It is true, of course, that Dubai has been a trading port and a commercial hub for several centuries. But the ethos of Dubai was, and is, all about building bridges to the outside world; it was, and is, about creating connections with different cultures." He said he learned his capitalism in the bazaars and boardwalks of Dubai. The fundamental question he learned to always ask was: How can we serve as agents of positive change? That's why he prefers to call Dubai "Catalyst Inc".

"I am often asked, 'What does Dubai really want?' Well, here's my answer: What we want is the continuation of a journey that began with my forebears. I truly believe that human beings have a tremendous capability of changing and improving their lot. Change and modernisation are inevitable in this age of galloping globalisation. But we in the Middle East need to continually and carefully calibrate that change in the public interest," wrote Sheikh Mohammed.

Catalyst Inc is not meant for just the Middle East. To him, there are lessons here for the rest of the world. He has built a city that houses 197 nationalities, which have all learnt to leave their political, racial and misguided rivalries back within the borders they came from to celebrate life peacefully in this unique oasis. This is another outstanding feat. One he is convinced the other countries should replicate.

"I think Dubai and UAE should be a sign for all of you that many people live from different countries and different races and religion happily and, if we can do it in UAE, why we can't do it throughout the world" he said in Germany.

His dream is to see the UAE more prosperous and flourishing with well-being and the happiness of its people. He wants to see the UAE as a model of excellence and innovation, leading the way, not only in this region and the Arab World, but also in the whole world. His challenge is to make every other emirate like Dubai and Abu Dhabi.

He also wants to see the Arab World advance. Those close to him will know he won't rest until it's all delivered. "His vision and commitment truly inspire everyone around him. He still retains the innocence of a child. He makes it, like he dreams it," Sheikh Mohammed's wife Princess Haya bint Al Hussein once told a local journalist.

He dreamt of more tourists enjoying the sun, he brought them here. He dreamt of a global financial and trade hub, he built it. He dreamt of the West embracing Arab culture, he brought them together.

Focus on education

Today he is concentrating on education, health and housing. Not surprisingly, though there's a long way to go, the UAE already tops global charts when you consider the number of high school students going on to a university. In June this year, in another column for Wall Street Journal on Education vs Extremism, he explained his focus on education; "Why did Arabs fail to make deep structural reforms in education and in stimulating employment opportunities? The Arab World's track record on education, particularly girls' education, is discouraging. Sixty-five million adult Arabs are illiterate and two-thirds of them are women. More than 10 million Arab children between the ages of six and 15 are still not enrolled in any school, and on current trends this number will increase by 40 per cent over the next decade. This is a monumental waste of human capacity.

"That is why among my philanthropic priorities have been primary education, health care, and the employment of women in the Middle East and elsewhere in the developing world," wrote Sheikh Mohammed.

He even called on US President Barack Obama to consider a new American-Arab education and healthcare initiative and added, "Arabs have the primary responsibility to create a better investment climate and stronger policies concerning education and economics. This will require greater transparency in governance, a stronger rule of law, and more independent institutions of justice."

The philanthropy he refers to made global headlines when they learnt of the billions he has selflessly dedicated to a namesake foundation, a namesake programme for leadership development, educational charity Dubai Cares, eye care provider Noor Dubai and a multitude of awards to grow competitiveness. In his own words, he is fighting to alleviating poverty, generating better education, creating economic opportunity for people, and teaching people everywhere how to be entrepreneurs, to believe in themselves.

"I always ask: How can I help? What can I do for people? How can I improve people's lives? That's part of my value system. It's too late for me to change that system, but it isn't too early for me to say to the world that the Dubai narrative is all about changing people's lives for the better through smart capitalism, willpower and positive energy."
A leader committed to continuous welfare and development of his people
From the desert sands rose the commercial hub of the Arab World 
Trade, tourism and financial sectors power Dubai's diversified economy 
Free zones propel economic growth 
New property laws help turn Dubai into global destination 
Sheikh Mohammed's vision turns UAE's luxury hotels into iconic structures
An aviation hub to be reckoned with globally   
Financial centres drive Dubai's progress 
Record-breaking landmarks and projects place the emirate high on global stageDubai's philanthropy crosses all boundaries of the world 
Staying ahead of the game at all times
Follow Emirates 24|7 on Google News.