Taqa retains $60bn assets target despite global financial meltdown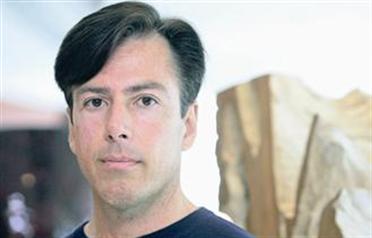 The Abu Dhabi Energy Company (Taqa) said it had slowed down its push to boost assets to $60 billion (Dh220bn) but that the level remains its target despite the adverse impact of the low oil prices on its portfolio.

Taqa's Chief Executive Officer, Peter Barker-Homek, said the semi sovereign wealth fund, which is 75 per cent owned by the Abu Dhabi Government, had invested nearly $15bn over the past five years and is planning to finalise deals worth $10bn in the next five years.

In an interview with Emirates Business, Homek said the global financial crisis and the ensuing crash in crude prices had hit its oil and gas business but noted that its other assets had remained intact as most of them are power stations.

"We are still targeting a company with an asset portfolio of $60bn but we are actually moderating when this will be achieved. We had spoken about early dates such as 2012, Now the plan will be beyond that. I can tell you that we are determined to reach that level and will reach it probably after 10 years," he said.

Homek put the value of Taqa's current assets at around $23bn and said they could jump to $33bn within five years and $40bn afterwards. "Our current portfolio is valued at around $23bn. We have completed acquisition deals worth around $15bn over the past five years and we expect to complete deals worth around $10bn in the next five years," he said.

"Our targeted markets include Saudi Arabia, where we expect to finalise another exciting power deal, in addition to other countries in the Middle East, Britain and other markets… we are considering some major deals in the region and other markets and I hope we will announce some of them this year."

Asked about the impact of the global economic crisis which has hit hundreds of major financial institutions worldwide, Homek said Taqa's only hydrocarbon assets had been affected by the crisis because of the crude price collapse.

"The global crisis has absolutely affected our investments… 52 per cent of them are not affected and 48 per cent were affected," he said.

"The affected assets are in the oil and gas sector and they were affected as a result of the sharp fall in oil prices. I am not saying we are suffering from big losses but we cannot get now what we were getting when oil prices were above $100 a barrel… what we are doing now is what other companies in the industry do by reducing capital costs. Cost structure usually tracks commodity prices, so we are trying now to reduce cost structure as much as we can."

Homek did not say whether such an impact would show in Taqa's balance sheet in the last quarter of 2008 or would affect its performance in 2009.

The Kuwaiti-based Global Investment House (GIH) also forecast Taqa's profits would jump to Dh6.8bn in 2011 while revenues would peak at Dh30.4bn.

GIH also projected the assets to climb to around Dh110bn at the end of 2011, more than 15 per cent of the UAE's current GDP.
Follow Emirates 24|7 on Google News.