Tawazun Holding signs four collaboration deals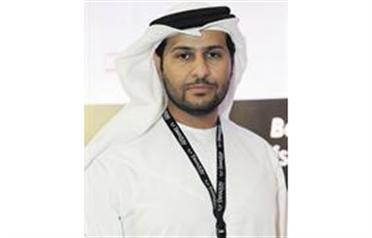 Tawazun Holding, a wholly owned investment company of the Offset Programme Bureau (OPB), has signed four agreements at the ninth International Defence Exhibition and Conference (Idex 2009) for collaboration and development of advanced defence technologies.

Among them, the company signed a memorandum of understanding (MoU) with TUV Nord Middle East Office on the second day of Idex.

Under the agreement, TUV Nord will provide technical services specialities in the systems testing, energy and systems engineering and associated technical services to the UAE.

"With this memorandum of understanding, we hope to establish a long-standing relationship with TUV Nord. They bring a rich background in quality control and safety. With the many manufacturing ventures in the pipeline, we feel this is an integral part of our carefully thought-out and emerging industrial development," said Saif Mohammed Al Hajeri, CEO of OPB and Tawazun.

Another agreement Tawazun concluded at Idex was with Rubig GMBH and CO KG for developing business opportunities in training, development, and manufacturing, effectively transferring knowledge and know-how to the Emirates.

Commenting on the agreement, Al Hajeri said this agreement will bring a well-established, highly-developed manufacturing entity into the region, which meets all of "our core objectives, adding value to the UAE's economy, creating job and business opportunities for UAE nationals, and bringing the latest technology and expertise into the country. "It is MoUs of this calibre that bring the future of industry here into focus. We have high expectations for the future of this cooperative effort."

The firm also signed an agreement with the Swiss-based GF AgieCharmilles Management to expand strategic co-operation and to identify business opportunities in the fields of training, development, manufacturing and transfer of knowledge to the UAE.

The agreement focuses on assessing viability and feasibility of jointly implementing businesses that reflect their areas of interest such as machining, automation solutions and services, tool and mold-making and manufacturing of precision parts and components.

Tawazun's fourth agreement was with Northrop Grumman Corporation through the Electronic Systems sector to explore the establishment of a collaborative business alliance on various defence programmes and requirements.

After signing the agreement, Al Hajeri said: "This MoU signifies our mutual interest in exploring ways in which we can collaborate to combine our strengths and consolidate our efforts in identifying opportunities for a sustainable and viable business. "It is a significant step towards building a long-term relationship to help achieve the UAE's economic diversification goals and to develop solutions that meet the defence and business requirements of the UAE."

Under the MoU, Tawazun Holding and Northrop Grumman will explore the potential feasibility of establishing a collaborative business alliance across a variety of defence related activities with mutual long term interest to both companies.
Follow Emirates 24|7 on Google News.