Testimony heard in Tamweel case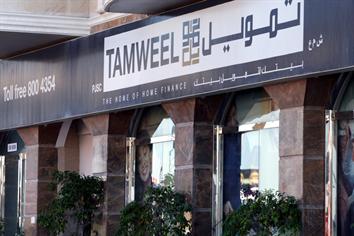 Dubai Criminal Court yesterday heard the testimony of Mohammed Noaman, a financial manager of a company owned by first defendant AS, Tamweel's former CEO.

The court adjourned the case to February 21 to hear the testimony of new defence witnesses after a request by first defendant's lawyer Dr Habib Al Mulla.

Noaman claimed that a partnership existed between first defendant AS and fourth defendant AN, Tamweel's former commercial manager.

He also alleged that cash was transformed from the first defendant to the fourth defendant. The fourth defendant's signature is visible on a copy of the check.

Five defendants involved in the case attended yesterday's session. They were released, but their passports were withheld.

The defendants are former Tamweel CEO, AS, 38, an Emirati; former head of investment department, Tamweel, FK, 28, from Jordan; Bonyan's board chairman, AA, 33, from Jordan; commercial manager, Tamweel, AH, 44, an Emirati; and former executive director and board member, Tamweel, SA, 40, an Emirati.

The five defendants are facing corruption charges.

They have been released on bail and have committed to attend all sessions.

At an earlier session, the court heard the testimony of Fares Masoud, Financial Manager, Bonyan, with which Tamweel had signed a contract related to deals that violated financial regulations. The court read to defendants a charge that was modified by public prosecution. The charge was changed from breach of trust to harm of public money.

Masoud said Bonyan, which had bought 215 pieces of land from Sama Dubai, was looking for a financer when it decided to sign the deal with Tamweel.

According to the agreement, Tamweel was stipulated to pay 90 per cent of the deal's value to Sama Dubai.

Masoud said Tamweel made 10 per cent a year profit, which later went up to 40 per cent. Tamweel made Dh600m in profit.
Keep up with the latest business news from the region with the Emirates Business 24|7 daily newsletter. To subscribe to the newsletter, please click here.
Follow Emirates 24|7 on Google News.