Two Deyaar staff to testify in fraud case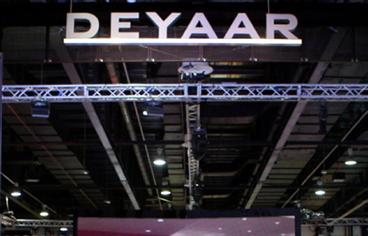 Dubai Court of Misdemeanor adjourned the Deyaar case to February 10 to translate English documents presented yesterday by Deyaar's lawyer.

This came after the defence discussed witness Mohammed Mustafa Hussein, who compiled an audit report related to the case of Deyaar 3.

The case was also adjourned to hear the testimony of new witnesses whom Ali Al Shamsi, lawyer of first and third defendants ZS and SB, requested to be summoned. The new witnesses are Hisham Mohammed and Hassan Shehata who are current employees at Deyaar.

Nine defendants are involved in the case. The defendants list in the case includes ZS (American), GK (Indian), SB (Lebanese), KM (Argentinean), HS (Palestinian), JB (Indian), HS (Pakistani), JM (Indian) and NS (Indian).

The nine were charged with embezzling Dh271 million from the company. The case is an offshoot of two other ca?ses being heard by Dubai Criminal Court also relating to corruption at Deyaar.

At yesterday's session, the court told Hussein to compile a brief report on the amounts embezzled by each defendant in the case. He was also told to compile another report clarifying the commission provided by Deyaar to its employees who perform real estate brokerage missions.

The court yesterday opened two envelopes sent by Al Tamimi and Company, lawyer of victim company. They contained English documents which were contracts signed by fourth defendant's company "Ambiance Technology", selling contract of properties valued at $13m (Dh47.7m), a receipt of reception of the sum and original documents signed by first defendant ZS.

ZS did not attend yesterday's session. His lawyer said he was jailed at central prison pending another case.

At yesterday's session, Hussein said in his testimony Deyaar's staff are allowed to perform real estate brokerage missions, provided that benefits collected from these missions go to the company, since the employees obtain remunerations and incentives for these missions.

He added the employee gets his commission after the firm obtains benefits from the real estate operations. The commission of the employee is set according to a policy approved by the firm.

He said fourth defendant's company is used to receive illegal funds collected from real estate transactions and commissions in return for awarding contracting operations to first and second defendants ZS and GK.
Keep up with the latest business news from the region with the Emirates Business 24|7 daily newsletter. To subscribe to the newsletter, please click here.
Follow Emirates 24|7 on Google News.