Wife beaten to death for 'disobedience'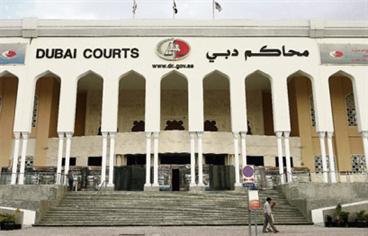 A woman was beaten by her husband after she refused to resume breastfeeding her baby, Dubai Criminal Court heard yesterday.

The defendant, MN, a 26-year-old Pakistani tailor, again ordered the woman, AF, to feed her baby, but she refused once more, put the baby on the bed and went onto the roof of their house.

There, she removed her headscarf, which annoyed her conservative Muslim husband. He then allegedlly slapped her and brought her back to her room.

When she left the room again and went back up to the roof, he allegedly hit her several times with a plastic pipe, and she fell to the ground. He lifted his wife up and lay her on the bed, but when her condition deteriorated, he took her to hospital. She passed away after a few days due to complications from an injury to her head.

The prosecution accused the husband, who has been jailed since April pending the case, of inflicting injuries on his wife that led to her death.

The defendant attended yesterday's session and appeared distracted. He denied the charge when questioned by the court.

According to testimony by Ali Mohammed, an anesthetisation consultant at Khalifa Hospital in Ajman, nurses consulted him on the victim's condition, telling him her husband had brought her in claiming she had fallen from a ladder.

Mohammed had her moved to the emergency ward, where it appeared on examination that she had been bruised in various places. Suspecting a criminal act, he alerted his superior and called the police.

The victim was operated upon a few days later. The forensic report showed the injuries on AF's body were a result of being hit with a solid object and death occured due to an injury to the head.

MN's lawyer has called for a period of time to look into the case, which has been adjourned to February 17.


Donation boxes, lost property

- Asian national AA, 31, was sentenced to one year in jail and deportation for forging five UAE visas and taking over Dh7,620 from victim Abdullah Koda. 

- IA, 33, also Asian, was sentenced to three months' jail and deportation for stealing Dh150 from a donation box. He was obliged to return the money and fined the same amount. 

- Policewoman MB, 32, an Emirati, was sentenced to three months' jail and fined $900 and Dh1,000 for stealing the same amounts from a lost property box. The court ordered a stay on the execution of the penalty for a period of three years.

- Three Asians KA, ME and RK, were acquitted in a bribery case. KA and ME had been charged with offering RK?Dh100 to offload a tanker at a site belonging to the company he worked at.
Keep up with the latest business news from the region with the Emirates Business 24|7 daily newsletter. To subscribe to the newsletter, please click here.
Follow Emirates 24|7 on Google News.