Aid pledges for Palestinians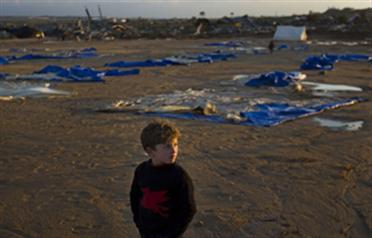 Foreign donors gathered at a conference in the Egyptian resort of Sharm el-Sheikh on Monday pledged aid for the Palestinians that the hosts said totalled almost $4.5 billion.
At least $1.33 billion of the assistance is expected to be spent on rebuilding Gaza after the war in December and January, with the proviso that the Palestinian Authority (PA) take charge of its disbursement, not Hamas, who controls the territory. Another $1.5 billion is intended to make up the expected deficit in the PA's budget for this fiscal year.
The pledges come on top of aid of $7.4 billion over three years already promised at a donors' conference in Paris for 2008-10, $3 billion of which has already been spent.
BREAKDOWN OF PLEDGES
- GCC: $1.65 billion over five years, of which:
  - Saudi Arabia: $1 billion
  - Qatar: $250 million
  - Kuwait: $200 million over four years
  - United Arab Emirates: $174 million
- The United States: $900 million, of which $300 million for Gaza.
- The European Union: $554 million
- Italy: $100 million over four years
- Britain: $45 million
- France: $25 million
- Morocco: $15 million
- South Korea: $15 million
- Australia: $12.9 million
- Ireland: $2.6 million
- Lebanon: $1 million
- Russia: flour, medicines, 50 armoured cars and two helicopters
Follow Emirates 24|7 on Google News.