GCC nations pledge $1.6 billion to rebuild Gaza Strip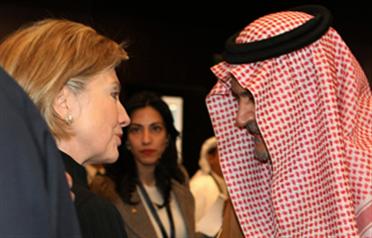 Arab Gulf nations, including Saudi Arabia, Qatar and Kuwait, have pledged $1.6 billion to rebuild the devastated Gaza Strip, but bypassed both Hamas and Palestinian President Mahmoud Abbas.
The Gulf nations said in a statement they would set up a joint office in Gaza to carry out reconstruction on their own, deciding on projects and implementing them. The international community refuses to negotiate with Gaza's militant Hamas rulers. Hamas was not invited to the conference. But Palestinian President Mahmoud Abbas' government, based in the West Bank, has little presence in Gaza after being driven out by Hamas in 2007.
With the move, Gulf countries may be trying to signal to Hamas that Gulf nations are not favoring Abbas, hoping to encourage the militant group to moderate and reconcile with his Palestinian Authority.
Follow Emirates 24|7 on Google News.