Kuwait eyes law to punish abuse of foreign workers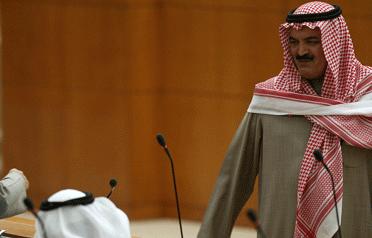 Kuwait
's parliament is set to vote on a bill that lays down tough penalties for employers abusing foreign worker following violent protests by Asian labourers, but critics say it will not achieve much.
The move follows protests last year by hundreds of mainly Bangladeshi workers demanding better pay and conditions. Many said they could not live on their salaries after employers deducted housing, meal and health care costs.
Politicians are due to vote on a draft next week that will limit work hours for foreign workers, while requiring employers to provide health care and education for children or face fines or jail terms.
It will not, however, replace a sponsorship system under which foreign workers, who comprise two-thirds of the country's population of 3.2 million, must be sponsored by Kuwaitis. Critics say this leaves them at the mercy of their employers.
"The new law does not mention the sponsorship system ... and it is necessary to scrap this system," said MP Waleed al-Tabtabae, who heads parliament's human rights committee.
Ali al-Baghli, head of the Kuwait Society for Human Rights, agreed: "Unfortunately the draft overlooks important issues like the sponsorship system and minimum wage for domestic helpers."
Women from Asian countries including Sri Lanka, Indonesia and the Philippines work as maids and nannies across the Gulf, and many complain of rights abuses.
Following violent strikes by Asians, Kuwait last year set a minimum wage of 40 dinars ($138.3) for cleaners and 70 dinars for civilian security staff. But no such rule exists for maids who work in almost every Kuwaiti household. 
Follow Emirates 24|7 on Google News.