Kuwait halts oil exports due to bad weather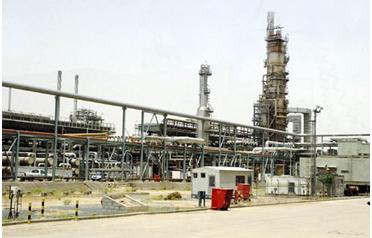 "Oil exports are expected to resume on Thursday morning if weather conditions are better," Ahmad al-Muzaiel told Reuters.
All exports including crude, liquefied petroleum gas (LPG) and other oil products were suspended until the weather improved.
State news agency Kuna had earlier said work at all Kuwaiti ports had been halted since Wednesday morning due to bad weather.
Visibility was only 300 metres, while wind speed reached 60 kilometres per hour, Kuna quoted a port official as saying.
A weather expert later said wind speed had further increased to 85 kilometres per hour with a gradual improvement expected from Wednesday night, Kuna added.
Most of the capital was shrouded in a dusty cloud at noon but passenger ships were still arriving.
The Opec member, which sits on 10 per cent of the global oil reserves, pumped around 2.32 million barrels per day in January according to a Reuters survey.
The world's seventh-largest oil exporter has three refineries Shuaiba, Mina Abdullah and Mina al-Ahmadi, which have a total refining capacity of around 930,000bdp. 
Follow Emirates 24|7 on Google News.
Kuwaiti oil exports have been halted since Tuesday night due to bad weather and are expected to resume on Thursday morning, a spokesman for state refiner Kuwait National Petroleum Co (KNPC) said on Wednesday.