Kuwait ruler seen dissolving parliament this week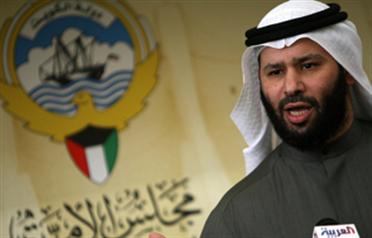 Kuwait's ruler could move to dissolve parliament in the leading oil exporter in the coming days to avoid deputies questioning the royal prime minister, media and parliamentary sources said on Wednesday.
Frequent cabinet changes usually do not affect the oil policies of Opec-member Kuwait, the world's seventh-largest oil exporter, which are set by a high state energy council.
Arab broadcaster Al Jazeera said earlier that Emir Sheikh Sabah al-Ahmed al-Sabah, who has the last word in politics, would issue a decree to dissolve parliament within two days and hold elections within two months. There was no confirmation of the report on state media and officials could not be reached to comment.
Parliament has authority to question ministers and approve or reject government budgets and bills. Islamists and tribal factions from the strongest groups there.
The emir last dissolved parliament a year ago to end a row between MPs and the cabinet. A move to question the prime minister, a nephew of the emir, led to the resignation of the previous cabinet in November.
But the Emir then reappointed Sheikh Nasser al-Mohammad al-Sabah to form a new government in the latest episode of a long-running tug-of-war between parliament and the royal family that has dogged Kuwait - with the most democratic political culture in the Gulf Arab region - for years. "There is a very high possibility of a constitutional dissolution of parliament," a parliament deputy who spoke on a condition of anonymity told Reuters. "I think it will be dissolved and there will be a call for early elections to give MPs a lesson that putting the country through continuous crises could be costly," said political analyst Ali al-Baghli, a former oil minister.
Newspapers braced Kuwaitis for a renewal of the political saga. Parliament often questions ministers but grilling the prime minister is seen as a red line. "The constitutional dissolution within 48 hours," said daily al-Seyassah in its front page headline. Islamist deputy Faisal al-Meslem this week asked to question the prime minister over what he said were financial irregularities at his office.
Kuwait's parliament is the most outspoken in a region mostly governed by ruling families. Rows between the government and members of parliament have often led to cancellation of government projects and delays in proposed reforms.
Kuwait's parliament has been dissolved four times since it was established in 1963. Sheikh Sabah's predecessors suspended the assembly for six years in 1986 and five years in 1976.
Follow Emirates 24|7 on Google News.