MoUs signed for Aban networks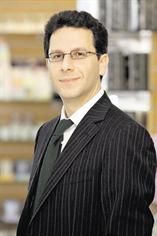 The Arab Business Angels Network (Aban), set up to promote entrepreneurship in the region, has signed memoranda of understanding with companies in the Mena region to work towards establishing new business angel networks in the region.

Aban's agreement with the Saudi Arabia-based Siraj Capital, the National Enterprise Centre, and Beirut-based Bader Lebanon will facilitate the creation of the Jeddah Business Angels Network, Riyadh Business Angels Network, and the Lebanese Business Angels Network respectively, a press statement said yesterday.

Under the MoU, Aban will counsel the three partner companies on various aspects of establishing and maintaining a local business angels network in their respective cities.

Walid Hanna, CEO of Aban, said: "Aban's partnerships with the three new networks will guarantee the continued growth and strength of the region's small-to-medium business sector. We are delighted to share the depth and scope of our knowledge in angel investing – a resource we ourselves were fortunate to acquire through our affiliation with the London Business Angels Network, the oldest in Europe with over 40 years of success and an average annual seed capital investment of Dh45 million."

The agreements reflect the integral role small and medium businesses play to generating growth and momentum in the regional economy.
Follow Emirates 24|7 on Google News.