Palestinians get exemption from all visa charges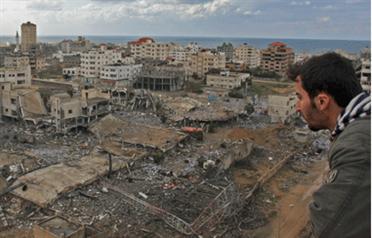 The President His Highness Sheikh Khalifa bin Zayed Al Nahyan, Ruler of Abu Dhabi, has ordered to exempt carriers of Palestinian passports and documents from charges imposed under the Law of Foreigners Entry and Residence on applications submitted to the nationalisation and residency departments for issuance of entry, employment and residence visas.

In addition, Palestinian visitors and residents who are unable to leave the UAE due to the conditions in the Palestinian territories have been given an additional period of time until the situation stabilises.

Lieutenant General Sheikh Saif bin Zayed Al Nahyan, Minister of Interior, said Sheikh Khalifa's order is in line with the approach of the country's leadership aimed at absolute consolidation with all fraternal Arab peoples to enable Palestinian brothers endure the difficult conditions they face currently in their country due to the tragic circumstances that resulted from the ongoing conflict.

He confirmed the nationalisation and residency departments will begin, starting from today, receiving the applications of Palestinians without imposing any charges or fines on all kinds of entry visas as well as residence and visit visas that have expired because they are unable to exit the UAE.

Meanwhile, etisalat has announced up to 64 per cent reduction in rates for all calls and text messages to Palestine starting today.

The reduced rates to Palestine will be 96 fils per minute on all calls and 30 fils per SMS. The reduction will be applicable to all calls from mobile, fixed line, and etisalat Select service.

Khalifa Al Shamsi, Acting Chief Marketing Officer, etisalat, said the reduced rates will allow Palestinians in the UAE to connect with their families, relatives, and friends in Gaza and other part of Palestine. "Etisalat expresses its solidarity with our Palestinian brethren and their cause and we are committed to contribute in all possible ways to reduce their hardships," he added.

Du has already announced a 50 per cent reduction in rates for all calls to Palestine from December 30, 2008, enabling Palestinians to stay in touch with their families in the current situation. The new call rates are available to all du mobile, fixed line and carrier select customers.

Farid Faraidooni, Executive Vice-President Commercial, du, said: "We wanted to enable our Palestinian brothers residing in the UAE to keep in touch with their families in Palestine. As a national company, we believe this is a small gesture to provide them support."

Qtel, Qatar's leading telecommunications services provider, has announced 80 per cent discount on all international calls made to Palestine as a symbol of solidarity with Palestinians who are subject to a continuous brutal and inhuman assault by Israeli armed forces.

According to Qtel, the discount is being offered to reiterate Qatari people's support to their Palestinian brothers and sisters and to enable them stay in touch with their friends and loved ones in these difficult times. The reduction, which will be applicable from today, applies to all calls made to Palestine from landline, phone (Hala and Shahry), Q-Card, Dawli Card and payphones. The discount will continue for one month, and will be extended as necessary to ensure that people could stay in touch during the crisis.

Adel Al Mutawa, Executive Director of Group Communications, Qtel, said: "Qtel makes this gesture of solidarity to ensure that people can maintain their connection with their friends and loved ones."

In April 2008, Qtel raised QR7,051,000 (Dh7,112,187) through an auction of easy-to-remember mobile phone numbers, with the proceeds donated to the Red Crescent to support its humanitarian efforts in Palestine.
Follow Emirates 24|7 on Google News.