Saudi crown prince undergoes operation in US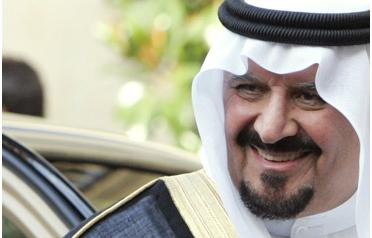 "This operation is the completion of medical tests and treatment his Excellency had received recently and it was ... successful," said a court statement carried by the state news agency SPA.
It did not give details of the medical condition of Prince Sultan, who is thought to be 84.
The Saudi embassy in Washington posted a two-sentence statement on its website, saying the prince had surgery on Monday morning.
"The medical team that performed the surgery indicated ... that, with God's blessings, the operation was a complete success," the statement said.
On Friday, the court said the prince had arrived in New York for follow-up medical checks and treatment after undergoing a "prescribed convalescence" in Morocco. He had previously travelled to the United States in November for what Saudi media called medical tests.
Saudi Arabia is an absolute monarchy with no elected parliament. It is the world's largest oil exporter and has long been an ally of the United States in the Middle East. Al Qaeda launched a failed campaign of violence to destabilise the ruling family from 2003 to 2006.
Prince Sultan had an intestinal cyst removed in Saudi Arabia in 2005 and he visited the Swiss city of Geneva in April 2008 for what were described as routine tests. 
Follow Emirates 24|7 on Google News.
Saudi Crown Prince Sultan bin Abdul-Aziz has undergone a successful operation in New York, the royal court said on Monday.