US sends envoy to Syria to improve relations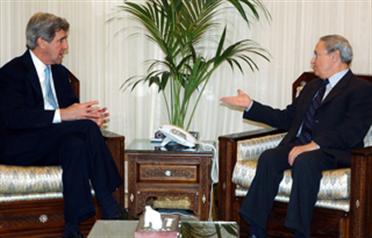 The United States is sending its first ranking government delegation in four years to Damascus before the weekend to sound out the Syrians on ways to improve relations.
State Department spokesman Gordon Duguid said on Tuesday that Assistant Secretary of State Jeffrey Feltman and Dan Shapiro of the National Security Council would remain behind when Secretary of State Hillary Rodham Clinton leaves the Middle East on Wednesday for Europe.
Duguid said Feltman and Shapiro would be the first ranking US officials in the Syrian capital since former Deputy Secretary of State Richard Armitage was there in January 2005.
Follow Emirates 24|7 on Google News.