Wife gets death for fire at husband's wedding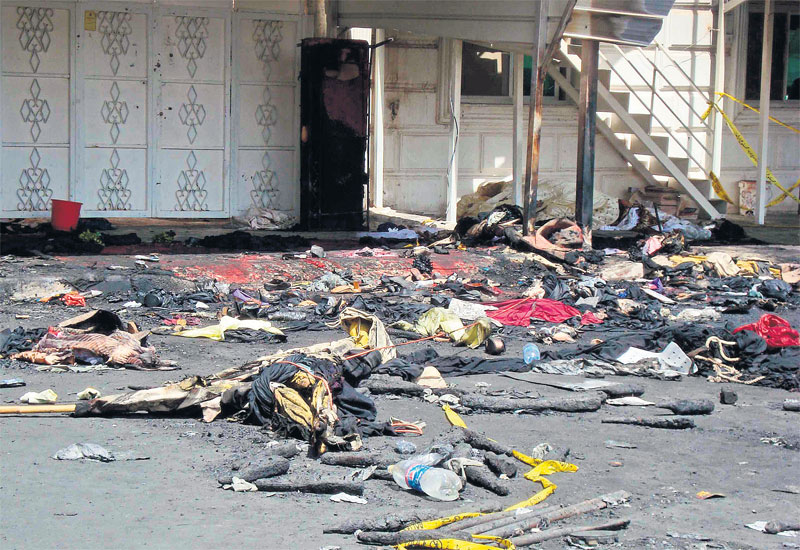 A Kuwaiti woman yesterday was sentenced to death for intentionally starting a fire that killed 57 women and children at the wedding party of her husband who took another wife.
Judge Adel Al Sager read out the verdict against Nasra Yussef Mohammed Al Enezi, 23. Death sentences in Kuwait are carried out by hanging, but it would first have to be upheld by the appeals court.
The woman, who was not present in the court, was found guilty of "premeditated murder and starting a fire with the intent to kill".
Press reports at the time of the blaze said Enezi had wanted to avenge her husband's "bad treatment" to her, but in court she denied any involvement in the incident.
Follow Emirates 24|7 on Google News.