Sharjah lithographs head for Cairo event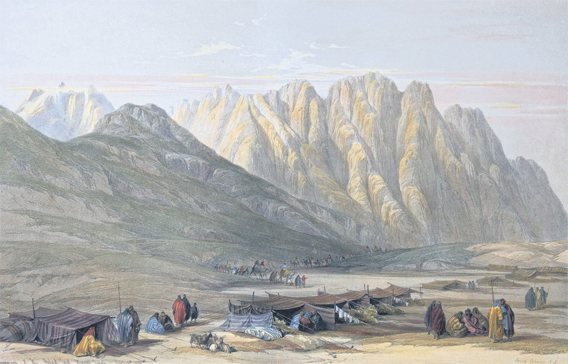 A special collection of lithographs provided by the Sharjah Museums Department (SMD) to the Department of Performing and Visual Arts at the American University in Cairo (AUC) will be unveiled by His Highness Dr Sheikh Sultan bin Mohammed Al Qasimi, Member of the UAE Supreme Council and Ruler of Sharjah, today.
The lithographs, by world-renowned architectural artist David Roberts, famous for his Egypt and Holy Lands series, are inspired by his journeys through Egypt in 1838 and 1839. SMD is lending the lithographs from Sharjah Art Museum's permanent collection to the AUC for a temporary exhibition at the Sharjah Art Gallery, located on AUC's New Cairo campus.
The AUC exhibition will be followed by another showing of the lithographs at the Mohamed Mahmoud Khalil Art Museum in Cairo.
Dr Amr Abdel-Hamid, Special Advisor to Sheikh Sultan for Higher Education, said: "These lithographs and prints depict a very specific period of time and a very personal journey. They are works of beauty in their own right, but they also give us a window into how we can share in so many more of these voyages.
"Lithographs are a great means of capturing moments from the past and the sooner we can introduce that concept to students the better. By sharing these items, we are sharing knowledge and instilling an interest, which fosters the desire to learn."
The exhibition focuses on two main themes – the contemporary landscape in 1838/39 such as scenes of the Nile, Cairo city, its architecture and people; and a larger group of sketches illustrating mostly the many famous ruins Roberts encountered on his journey from Upper Egypt down the Nile to Cairo and Alexandria. Prints include images of the temples of Abu Simbel and Philae in the south, the columns of Karnak and the temple of Luxor to the Pyramids of Giza in the north.
Follow Emirates 24|7 on Google News.