Aggressive promotion to further boost UAE brands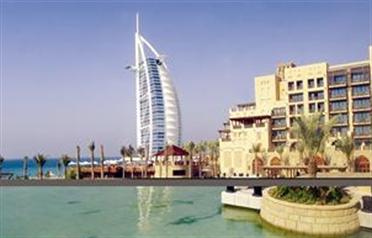 In these uncertain times with companies going out of business everywhere, standing out to be noticed by the consumers and the target audience is more important than ever. The same goes for countries where attracting investment is concerned and the UAE is no exception.

Charles Wrench, global CEO, Landor Associates, talked to Emirates Business about the importance of country branding and the UAE's branding as a country.


How important is country branding in these trying times?

In this ever flatter and intensely competitive world, where access to capital, talent, ideas and consumers gets ever easier, the need for countries to pro-actively organise themselves to compete for their share of the market becomes more evident by the day, especially in the current economic scenario. One other thing I would stress: As the world gets busier, the brandscape more populated and the level of information that surrounds us increases exponentially, we increasingly advise our clients to focus hard on finding or creating a few truly powerful stories that will cut through the clutter and impose a clear understanding of what is special and different about themselves on the wider consciousness of any given market place.

Where do you place the UAE branding wise?

The first thing I would say is that we need to be clear what we mean when we talk about perceptions of the UAE brand.

We tend to think of brands as single entities. In practice, this is rarely the case. The company behind the brand might be one entity. That company might own the trademark. And the brand promise that the company seeks to deliver will be written by the company. But when we talk about a brand's perception or reputation, that is not actually something the company owns at all. It exists in the hearts and minds of millions of individuals. And this is more true of destination brands than most brands. And maybe even more true of the UAE brand. Because the standing of the UAE brand depends entirely on where you are viewing the brand from. The individual's perception of the UAE will owe much to how they have experienced it: from afar, in Dubai, in Abu Dhabi, Sharjah, as a business man or traveller, through the pages of American or Arab newspapers?

We should also not forget that the UAE brand is still relatively new. The awareness of the United Arab Emirates is very low all across the globe and obviously much higher in the region. In many respects it is an opportunity as its identity in the eyes of much of the world is still there to be managed and shaped to the UAE's advantage.

Will it be more beneficial for the UAE to market itself as a whole country or as individual emirates?

The question of the relationship between the UAE brand and the individual emirate brands themselves is an interesting one. In many ways, I see this as a classic 'parent and product' brand relationship (think P&G and its product brands) where the parent brands' role is to afford the product brands stature and esteem and the product brands' role is to instill in the parent a sense of relevance and differentiation. In this case, the parent brand is actually quite recessive and the product brands tend to be more visible.

In pure brand terms, this works well: the individual emirate brands are potentially quite differentiated from each other and thus have the capacity to be relevant to a broader segment of potential customers. They effectively maximise the potential market place for the 'UAE portfolio'. The role of the UAE itself should then be to underpin the individual emirate brands with a sense of economic, political and cultural stability.

How can the emirates market themselves more aggressively now?

The most important step is to recognise that the emirates are real brands and should be managed as such. They need to be actively managed against a clearly defined sense of what they each stand for.

I would like to see each emirate appoint a 'brand daddy'. And the role of that brand daddy should be to define what is special and different about their emirate, both in the competitive context of the other emirates and the wider world.

These 'positionings' should make sense independently but also as a portfolio.

They should then physically map the myriad ways in which their brand can be experienced and establish a sense of priority across these touch points. They should then build a short, middle and long-term plan to manage the delivery of their defined brand promise at each of those touch points according to their significance and define ways of measuring how well they are doing that.

Of course, this will involve marshalling a great number of players in any given emirate as the touch points may each have different 'owners'. However, the power structure of the UAE and the emirates is pretty unique in the degree to which power is centralised, making this potentially much easier here than elsewhere in the world – and potentially thus allowing for much stronger brands to emerge over time.

They also need to focus cut-through stories, the brand's PowerApps, to put across in a powerful way what is different about them. To some extent, I see this happening here already, and on a truly grand scale. Take Dubai: its brand promise has been aggressively projected over the last decade by the creation of a series of truly powerful and differentiating experiences (sporting events, the Burj, the ski slopes etc) which have substantially determined how the world now views the Dubai brand. The issue that Dubai and Abu Dhabi in particular may have to contend with is that the speed and extravagance of their respective development may make them vulnerable to a sort of 'Las Vegas' brand image – a 'great for a weekend only' brand reputation. Evolving this into a more sustainable and grounded proposition may well be their biggest challenge.

That said, I think an opportunity to do just this may present itself in the way the emirates responds to the climate debate. If they can establish themselves as taking a leadership role on this, which is perhaps the world's biggest common issue, I believe they could quite significantly transform their image to something more statesman-like. (i.e., Abu Dhabi with Masdar City, the world's first 100 per cent carbon free city).

What can the UAE do to market itself as a tourist hub?

The UAE plan is pretty aggressive: 15 million tourists in 2010 for a population of 1.8 million people (by comparison, France welcomes 80 million tourists every year and its population is 64 million people)

To achieve this, it must define what is special and different about each emirate and progressively celebrate seven different and polarised offers. For instance Dubai is about entertainment, Abu Dhabi about culture and Sharjah is about heritage and tradition and so on. This will allow the seven emirates between them to appeal to the widest possible 'customer' base.


Advice for UAE firms

UAE companies are becoming increasingly brand savvy. They know what branding means and how it can help to transform their businesses.

But – as this is pretty typical of markets which are still relatively new to the disciplines of brand management – there is still what I would describe as a lack of 'branding courage' in the region.

Ultimately, strong brands need to offer something that is both relevant and different in the market place and, as yet, too many companies in the Middle East derive too much comfort from being like (rather than unlike) the leading brands in their respective fields.

Let me illustrate this: look at Apple. Apple is not a globally reverred brand because it was good at mimicking IBM – it is powerful because it offered the market an alternative to IBM. It defined itself in a way that was differentiated on almost every level: philosophy, design, experience, purpose, language etc.

I would also say that companies in the Middle East tend to start the process of building their brands with rather more rigour than they bring to the process of maintaining them.

Clearly brand building is not just about defining what is special and different about your brand – it is about delivering that special difference religiously, consistently, everywhere, all the time.

Too often, we see rather more energy going into the process of defining the brand experience than goes into the consistent delivery of it. The consistent delivery of the brand is very important, especially in today's context.
Follow Emirates 24|7 on Google News.