Banks, real estate and tourism will play major role in future growth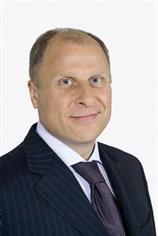 Traditional sectors, such as real estate, tourism and banking, will play a decisive role in the future growth story of the UAE, said Omar Fahoum, Chairman and CEO of Deloitte and Touche Middle East. Recently, these sectors have taken a beating but that does not undermine the role they are expected to play in times to come. However, there has to be a reassessment of cost models to put it on par with advanced markets, Fahoum told Emirates Business in an interview.



In the current economic climate, where do you see the opportunities that will ensure the UAE's future growth?

There will be many opportunities in the UAE in the future. I see greater consolidation in sectors such as real estate and banking. That will lead to stronger organisations and better rationalisation of resources. However, the UAE needs to retain its competitive edge. Firstly, the cost of doing business in the country has increased substantially and that has reduced this distinctive edge. The country needs to look at this factor to keep it competitive. Secondly, the UAE needs to go through a dynamic regulatory review.

There should be more transparency in regulations. For example, clauses pertaining to ownership of real estate by non-nationals should be clearer. Better regulations will help the country position itself as a good place to do business for foreign institutions.

As of now, there is no other market in the region that is distinctly better than the UAE when it comes to doing business. But if you look at the recent World Bank rankings, Saudi Arabia ranked as the best country in the Arab World to do business; it has made impressive improvements.

What sector/sectors will play a decisive role in this growth? Do you think real estate will bounce back?

I strongly believe that traditional sectors, such as real estate, tourism and banking, will play a decisive role in the future growth story of the UAE. However, there will be more rationalisation required to position itself against the vagaries of the markets. There has to be a reassessment of cost models to put it on par with advanced markets.

What kind of government action or intervention do you expect?

There has been a shift to closer government regulations. After the Enron scandal in 2002, the SEC (Securities and Exchange Commission) in the United States became stricter and formed the Public Companies Accounting Oversight Board (PCAOB) and other countries such as Japan and Canada followed suit.

In today's environment and conditions, governments are likely to be more engaged with the private sector, particularly where public funds and taxpayers' money are involved.

What is more prevalent these days – self-regulation or government regulation?

Overall, there is a shift to more government regulations as alluded to earlier. Regulators are taking a closer look at events taking place, and one likely outcome is that governments will be more hands-on.

What kind of changes is the accounting profession undergoing these days?

Undoubtedly, the most talked about and controversial topic in accounting these days is about fair value accounting and mark-to-market standards. This has been around for some time but in today's environment, it has come under tremendous scrutiny and challenge. A few months ago, the International Accounting Standards Board (IASB), under pressure from a few European governments, had to amend the IAS 39 to allow for some exceptional treatment for certain asset classes. Regionally, this has also been a major consideration for companies and their auditors as they try and agree on what actually constitutes fair value where prices fluctuate considerably on almost a daily basis.

Has your business picked up in the Middle East?

Our growth for the past five years has been above 30 per cent annually; 2009 however will likely be a challenging year. We are no different from our markets and clients, but we are still committed to an aggressive revenue plan.

But isn't consultancy a recession-proof business?

I wish I could say that but the reality is different. Our corporate finance business has been impacted by the M&A market and, as you know, both the volumes and the number of deals have fallen. Our consulting business is also somewhat impacted as clients prioritise spending on professional services.

What is the break-up of your revenue among the different services offered in the region?

Audit makes up 60 per cent to 65 per cent of our business, Corporate Finance and Consulting are at 15 per cent each and tax stands at eight per cent to 10 per cent.


Regional presence

In a recent press release, Deloitte Touche Tohmatsu (DTT) outlined plans to build a stronger presence in the Middle East, clearly identifying the region as a priority market for the global professional services organisation. In line with the region's growth potential, investments are being made in key business areas as well as in recruitment and retention of the most talented professionals from the region and other countries to serve Middle East companies.

Expansion of Deloitte's professional services in the Middle East includes the creation of ME centres of excellence for specialised services, in areas such as financial advisory services (offering mergers and acquisitions advisory, IPO advisory, and forensic and dispute services), enterprise resource planning (IT solutions assessments and implementation), enterprise risk services, international tax services, National Oil Company (NOC) programme and other offerings. These are targeted to Middle East key sectors such as the energy and oil industry, the tourism, retail and hotel industry, the telecom industry, banking and insurance and Sovereign Wealth Funds.



PROFILE: Omar Fahoum, Chairman and CEO, Deloitte and Touche Middle East

Fahoum is an elected member of the global Deloitte Touche Tohmatsu and the Deloitte Europe, Middle East, Africa (Emea) board. He is currently in charge of a network of offices that covers 25 locations in 14 countries in the Middle East.

He has more than 25 years of professional experience in various countries in the Middle East and the US in external audits, financial systems reviews, control assessments, valuations and consulting.

Fahoum is an honours graduate in accounting from the University of Texas and a US qualified public accountant (CPA). He also has a licence from the Jordanian Association of Certified Public Accountants and is an active member in the Young Presidents' Organisation.

Follow Emirates 24|7 on Google News.