BLME to cash in on Islamic products and services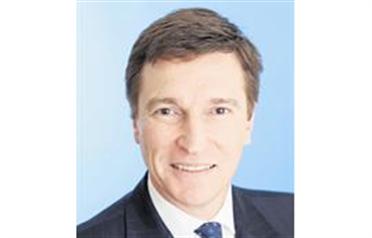 With the launch of it Shariah-compliant private banking business, Bank of London and Middle East (BLME) aims to extend its wealth management division. The move comes at a time when faith in conventional banking system has shattered.

The new business of the bank will capitalise on the demand it has seen for a dedicated Shariah-compliant wealth management offering and will serve high net worth individuals, who are increasingly concerned about preserving their wealth and will be looking for counsel and best-of-breed services and solutions.

"And as a Shariah-compliant entity, this business of the bank will have a moral responsibility towards the clients. We have a moral responsibility to provide clients with all the information about the asset class/product they are investing in, its risks and potential returns. As a private banker, we are a trusted advisor to our client," Adrian Gayler, the Head of Private Banking at BLME told Emirates Business.

The bank made pre-tax profits of £1,734,888 in the six months to June last year. Pre-tax profits for the start of the year are more than five times greater than the £332,389 made during the bank's inaugural period when it was setting up operations between August 2006 and December 2007.


Islamic finance has not done too well last year and outlook for 2009 is also not too positive. So what makes you launch this business at such a time?

Everybody is aware that the global economic situation is not good and that the conventional banking system has not performed well. Clients who were fully invested in over the past few years with conventional banks are in some cases licking their wounds and looking for alternatives to invest in and preserve their wealth.

Islamic finance is based upon a strong ethical framework. We have a moral responsibility to provide clients with all the information about the asset class/product they are investing in, its risks and potential returns and this is in addition to being regulated by the Financial Services Authority (FSA).

As times are changing, clients are determined to understand the asset class/product they are seeking to invest in.

Have you seen customers shifting from complex and leveraged products to more simple ones?

Yes. As an Islamic bank we cannot invest in certain asset classes such as hedge funds, equity and credit derivatives, which are not Shariah-compliant.

How are private bankers adapting to the new financial scenario?

The role of a private banker is becoming more complex and sophisticated. Today, he/she is a trusted adviser to a client and it is no longer enough to discuss the complexity of asset classes or asset classification in isolation. It is essential to consider the entire spectrum – does a client have wealth-structuring requirement such as their succession planning. Within their investable wealth – what is their tolerance to risk and what are their expectations regarding investment returns and how does this impact their investment decisions and more specifically selection of asset class/investment products,With regards to their corporate, it is key to understand client's intentions – are they seeking to exit or reduce exposure within the corporate they manage and run and if they are what consideration do they have for IPO, MBO or trade sales. Post exit, what do they want to do with the proceeds? It is a more holistic approach.

On an average, how often do you re-allocate the portfolio of your clients?

It all depends on what the client wants to achieve. If a client has invested in several funds, the allocation/reallocation process is based on periodic review. On an average basis, we review quarterly during 12-18 months, reporting and recommending suggestions to clients. However, too frequent adjustments can lead to additional and sometimes unnecessary fees for the client and in an economic environment such as today's one has to be mindful of costs.

What are some of the best asset classes today?

For a US dollar investor there are significant opportunities today in UK real estate. There has been a significant drop in the value since the market real estate peaked in mid-2007 and which coupled with the dollar has strengthened against the pound. This means that clients are experiencing 40-50 per cent more spending power.

Sukuks are another strong asset class. Regional sukuks are providing strong returns and there are not many high quality sukuks available to invest in. We look forward to sukuks being issued in sterling and the euro, broadening the investment opportunities.

Are the average day-to-day requirements of HNWI in the region different from those in the West?

There is a shared sense of concern amongst HNWI, irrespective of the region they come from. They all seek quality providers and security based upon strong relationships. There are some cultural differences that may determine the way clients conduct their investment business, which is often linked to common concern surrounding regional political stability or instability.


Adrian Gayler Head of Private Banking at Bank of London and Middle East (BLME)

Adrian Gayler has been appointed as Head of Private Banking at Bank of London and Middle East (BLME), as part of a planned move to firmly establish BLME's wealth management offering.

Adrian joined BLME from Merrill Lynch International Banking Limited, where he was Vice-President, Global Wealth Management, responsible for operations across the Middle East, Europe and the UK.

Prior to this, Adrian was Partner at Redhead Capital Management, a Private Wealth Management company based in Switzerland. Adrian was also Managing Director at Redhead Holdings in Dubai, acting as an intermediary in investment transactions in Europe and the Middle East, with a focus on corporate investment, real estate and technology investment.
Follow Emirates 24|7 on Google News.