Centrepoint to exploit growth momentum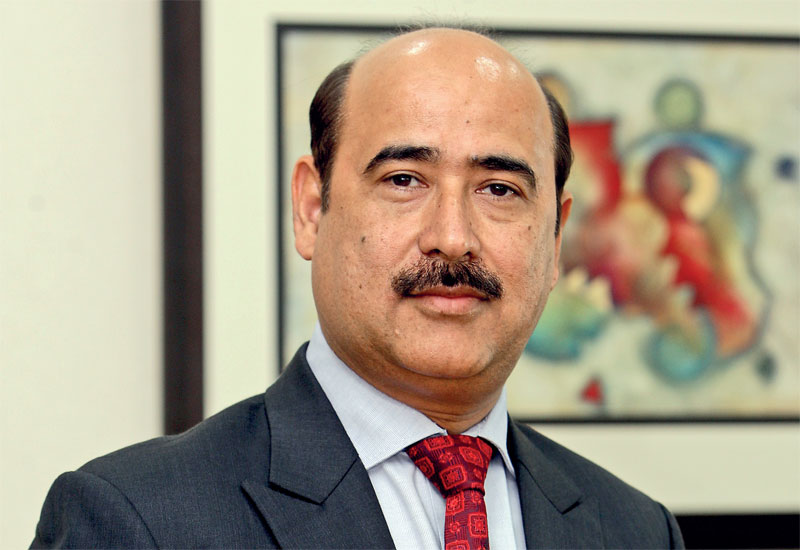 After all the scares and risk aversion that the region has seen in the past two years, the initial signs of economic recovery are now igniting a fresher outlook among consumers, a top official from a retail chain said.
Centrepoint, which houses Babyshop, Splash, Shoe Mart and Lifestyle under one roof, has seen single-digit growth in the fiscal year 2009 and a 12 per cent growth during the Dubai Shopping Festival (DSF) season. It is now expanding, along with Babyshop, and seeks to reach 150 store count over the next three years.
"The mood is changing," said Vinod Talreja, Director of Centrepoint and CEO of Babyshop. "People have settled down and they have started to live a normal life again. We do not see people very cautious now."
How were your sales last year? Has the Dubai Shopping Festival helped a lot in boosting revenues?
Centrepoint performed as per our expectations because we are in a mid- market segment, which did reasonably well compared to luxury brands. Dubai did not grow as per expectations but all other markets have seen very healthy growth of single digit. This DSF, we had 12 per cent growth year-on-year, which is much better than last year when people were scared and reluctant to spend.
Did you cut prices to meet those expectations? Any change of strategy?
No, in fact, we did not bring the prices down. We did add on some special offers but we neither increased nor decreased prices for any item. Added value was very important because the whole market was looking for bargains.
We cater for lower mid to mid and above mid market, which is the biggest segment in this part of the world.
During recessionary times, we see people trade down to less costlier products. But as the cycle swings to the upside, more people will again opt to buy luxury items. Is there a plan to diversify to luxury portfolio?
The Centrepoint has a niche, which is the mid-market segment. We plan to cater to the same segment of customers going forward.
In the past retailers have been wary of the summer seasons because people go on holidays. Do you expect sales to tread the downward path in the coming months?
Summer is a good season for us. It is during the winter where we are a little bit cautious – it is very short in this part of the world. During summer, people spend more, there are more tourists and it is a long season for us.
With regards to managing operational expenses, did you ask mall operators to lower the rents?
We have not asked even a single property to lower the rent because we signed a long-term lease with the mall owners and we have to respect that. What we asked the mall owners to do is to put up promotions and bring in some more people to the mall, which we call footfall.
We often hear green shoots and pick- up of activity in the financial markets. And as you mentioned, the retail sector has also begun to feel the same. How real and sustainable is this upturn?
All we could see is that the mood is changing. The people, who were cautious and saving their money in the later part of 2008 and in 2009, have changed. People have settled down and have started to live a normal life again. That has worked out well. The markets and a lot of economies have rebounded such as China, India and the US, and some signs of recovery in Europe – that is why you see more tourists now.
We've seen some industries suffer from delayed payments and defaults. How's your cash flow position? Retail is mostly in the cash business isn't it?
Definitely, we are in a cash industry.
You plan to increase the number of Centrepoint outlets from 64 to 71 by year end, by adding four more in Saudi, two in the UAE and one in Bahrain. How much capital investment is needed to set each shop?
Each Centrepoint outlet would cost between $7 million (Dh25.69m) and $8m for setting up the store. We don't compromise on the quality of fixtures, which mostly come from Italy.
What are your plans for the Babyshop brand?
We have 104 at the moment. We are the largest children retailers by number as well as by area we occupy and presence in cities and suburbs. We do plan to have 150 Babyshops in three years' time in the GCC and we also plan to expand in Mena countries. We also looking at properties in Egypt for Centrepoint as well as Babyshop. Other countries that we are looking at are Lebanon, Syria, Morocco Turkey, Libya and other Mena countries.
What about Centrepoint?
As many as we can open. These countries have lots of potential – these are virgin markets for us. If the GCC can take 80 Centrepoint outlets, obviously we can do the same in Mena as these countries are big. We would like to be in all countries and in all major cities.
Where will you get the capital for expansion?
Landmark is a very strong and disciplined company. It has very good relations and reputation with bankers.
PROFILE: Vinod Talreja Director of Centrepoint and CEO of Babyshop
Talreja has helped synergise the core retail concepts of Centrepoint – Babyshop, Splash, Shoe Mart and Lifestyle – under one identity, thereby, projecting a "single destination shopping experience". He has spearheaded the growth of Centrepoint to 64 stores across GCC, Egypt and Jordan. He is also a Board member at the Landmark Group. Since the inception of Babyshop in 1990, Talreja has been actively involved with the overall business development and retail buying for the brand.
He started his retail career with the group's first store in Bahrain and in the last 25 years, his commitment and passion has guided Babyshop and Centrepoint into category leaders and core brands of the group.
Follow Emirates 24|7 on Google News.