Collective effort from the tourism industry is the need of the hour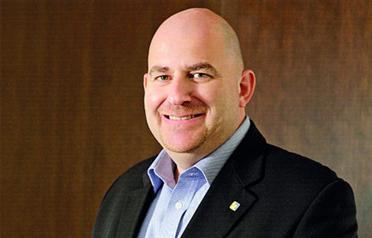 Different sections of Dubai's tourism industry must work together to tackle the challenges arising from the global financial crisis, said Daniel Hajjar, CEO of Layia Hospitality. "We need a consolidated and cohesive approach from all the players, starting with the airlines and including tour operators, ground handlers and hotels," he told Emirates Business.

Hajjar launched hotel management company Layia in 2007 in partnership with the Dubai-based Gulf General Investment Company (GGICO). He expects to open three new properties this year under the Living Courts hotel apartment brand and two more in the first quarter of next year.


How do you think Dubai's tourism industry should deal with the challenges that the current business environment brings?

Anyone who has been in Dubai must have realised that occupancy levels were abnormally high. There was a major shortage of rooms and prices were hiked up because people were queuing up to come to Dubai. We all expected an adjustment in the next couple of years but what happened because of the financial crisis was totally unexpected. It took us off-guard because we did not expect it to come so soon.

Most people were getting ready for a change in the next two years but now we have to react very quickly. The main challenge is that we don't have many markets that have not been affected by the global recession. In the past when Dubai faced a crisis there were always some markets that were unaffected, so Dubai always managed to go and get business. Today every market is affected, so which clients can you go and get? It is going to be difficult.

There are some things that we have to do. We need a consolidated and cohesive approach to the crisis from all the players, starting with airlines and including tour operators, ground handlers and hotels. If the hotels try to improve the situation by themselves it is a no-win situation.

Which segments of the market are you focusing on?

There is a reduction in business in all markets. There are still niche markets in the UK, France, India and Iran that you can tap through creative marketing. The world has not died, it is sick but not dead. There are still a lot of people who like to travel and can afford to. We have to inject a lot of funds and come up with packages that are attractive.

So the trick is to find niche markets?

Niches are available in most markets and the key is how we go and get them. If I go by myself to London and offer a hotel at $60 (Dh220) a room per night it is not going to help. We have to connect up, 20 or more players have to come together and see what are we going to do. We do not compete against each other, we compete against other destinations. If this is not done the hotels will compete against each other and same number of people can shop around for the best deals.

Do you feel that lowering tariffs is a short-term strategy?

It is a short-term strategy. I can beat my competitor by being quick in reducing rates. Tomorrow, he will catch up. So what are we going to do? We provide quality at whatever rates we offer. We can do it for the first and second month, then the third month when revenues are not there you have to start slashing your quality and service. If the end result of the global crisis is that service levels are going to be affected it will be bad for Dubai because costs are going up and revenues are going down.

How is Layia placed in the current situation?

We are new and do not have the same burdens that many other companies have. We have revised our budgets for 2009 and reduced our targets, they are going to be lower than originally expected. We are looking at a 10 per cent drop in 2009 from what we thought we would achieve.

Where do you see this company five years down the line?

Nobody can really tell you what is going to happen but I am confident that by 2013 we will have 15 to 17 properties.


PROFILE: Daniel Hajjar CEO, Layia Hospitality

Hajjar began his career with Hilton International in Paris in 1983. Three years later he moved to Abu Dhabi and since then he has worked in the Middle East hotel industry.

He headed the sales and marketing team at the Hilton properties in Bahrain and Dubai before moving to Cairo in 1992 as Regional Director, Sales and Marketing, for 23 Hilton properties in the Middle East.

In 1997, he joined Rotana Hotels as Vice-President, Sales and Marketing. The following year he moved to Lebanon as Vice-President, Operations, to oversee the development of the company and open its first five-star property in the Levant, the Gefinor Rotana Hotel.

In 2002, he returned to Abu Dhabi to spearhead the sales and marketing department as Rotana was drawing up its expansion programme.

In 2007, he linked up with GGICO to launch Layia Hospitality to compete with the established international and regional hotel management players.
Follow Emirates 24|7 on Google News.