DFSA plans to fine tune rules of governance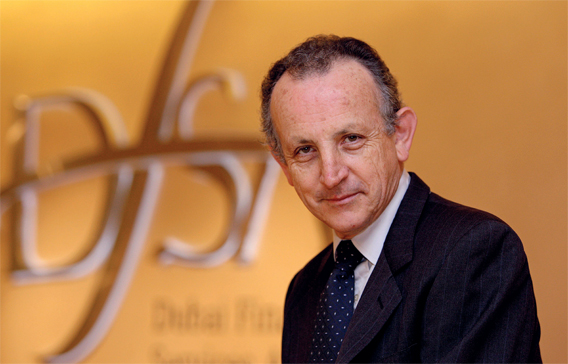 The Dubai Financial Services Authority (DFSA) yesterday sent out a consultation paper that sets out proposed changes in its corporate governance framework. It is expected that after receiving comments by the May 29 deadline, a fresher set of rules will be announced later this year.
The consultation paper proposes the use of 'comply and explain', a more flexible model as opposed to other jurisdiction's (for example, the US) more prescriptive approach. This means that while the regulator encourages firms to follow accepted best practice, it recognises that in certain circumstances it may be appropriate for them to achieve good governance by other means.
According to the proposed rules, the roles of the chairman and the CEO should not be exercised by the same individual. It proposes that remuneration for non-executive directors should not include share options unless shareholder approval is sought in advance, and that the granting of share components to the issuer's directors or employees compensation schemes must be approved by majority vote of the shareholders. Again, this is not in line with standards of other jurisdictions.
"There are only three US companies on Nasdaq Dubai. It is not a huge number, but it's important for us to lay down the standards," Martin Kinsky, Managing Director, Markets, DFSA, said in an exclusive interview. "This is to make sure that our rules continue to meet international standards."
What are the major changes that you have proposed in the DFSA consultation paper?
The first is, do you like the system of mandatory principles and compliance? Then we say what do you think of the six principles, are they good principles? Are there enough or are there too many principles? Because we are UK-centric in our approach, we want to know if people think that's good, or is it confusing? Then we say where is the best place to set all these out – is the annual report the best place or not? Normally, in most jurisdictions you will find in an entity's annual report what it says about corporate governance. In a lot of jurisdictions, this is not specifically mandated by the law. In the US, they combine the role of the chairman of the board and the CEO, we say no, they should be different people. We expect from the region that people actually would like separation of the two functions. The US is also quite prescriptive in its approach. We want to know if people agree with what we've proposed.
Regarding remuneration, is DFSA pro-regulation?
At the moment our policy stands that we do not set remuneration standards.
Are there talks in the pipeline?
Not at the moment. We will follow international developments and in due course if our stand shifts in that direction, then we would consider it. But again we will do it through this process of consultation paper.
What is the main message that you would like to get across?
Our proposition is we've reviewed as much we can. We are an international hub where companies will come and list and in due course raise capital. In doing so, they will be subject to these requirements. What we want to do is to have a mix of those requirements satisfactory for them, particularly as a lot of them will have to comply with their governance standards in their home jurisdictions. Market participants should look at this and ask themselves whether they really understand the obligations found here, do they like them, are they workable and are they fit for the purpose in this region?
The deadline for submitting comments is May 29. What happens after that?
It will go back to the system depending on what people tell us. The people who will review this are international regulators who sit on our legislative committee including people from the UK and the US. If they don't like the proposed system, we encourage them to come back and tell us. Our legislative committee will review the comments and decide whether we will go with this, we will change the model or maybe we will just change, remove or add some of the standards.
Can we expect a major revamp in DFSA's corporate governance standards in the next few months?
We would say that this is a necessary fine tuning to enhance our corporate governance arrangements to make sure they continue to meet global standards.
Why modify these procedures at a time when Nasdaq Dubai and DFM, regulated by different regulators, are in the process of a merger?
This is unrelated to any specific exchange. It is our mandate to keep all the rules up to date. We haven't singled this out for a special occasion.
When will we see the decision from the legislative committee?
It is not within my mandate. But we would hope that people will endorse this and give us a positive feedback.
Will we see some amendments to the rules by the end of this year?
Yes.
Will this move set a precedent and we'll begin to see Emirates Securities and Commodities Authority (ESCA) and other regulators in the region doing the same?
The ESCA has already set governance standards, but its regulated community is different from our regulated community.
PROFILE: Martin Kinsky Managing Director, Markets, DFSA
Kinsky joined DFSA in 2006 as Managing Director, Markets, and has overall responsibility for DFSA's regulation of Nasdaq Dubai, Dubai Mercantile Exchange and other future exchanges that may receive authorisation to operate within the DIFC.
Kinsky was previously a senior executive at Australian Stock Exchange (ASX) where his career spanned about 30 years. He has held various positions at ASX including those of company secretary and general counsel as well as managing the membership/ intermediaries and enforcement functions.
Kinsky holds a Bachelor of Law degree from Sydney University.
Keep up with the latest business news from the region with the Emirates Business 24|7 daily newsletter. To subscribe to the newsletter, please click here.
Follow Emirates 24|7 on Google News.