DIP received more than Dh41bn worth of investments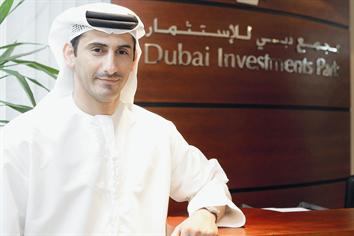 There has been no effect of the credit crisis at Dubai Investment Park (DIP) owing to the kind of real estate projects that it offers, its top official said.

In an interview with Emirates Business, Omar Al Mesmar, DIP's General Manager, said a large part of the total portfolio of DIP's – a mixed-use development subsidiary of Dubai Investments – caters to the logistics sector and low-cost housing. These are properties that are still in huge demand.

"There is a shortage of this kind of property and, besides, we are more into leasing than selling," Al Mesmar said. He added that the shortage in these sectors is set to continue in the next three to four years.

The company has received more than Dh41 billion worth of investments from investors and developers and is also looking at expanding into a new business. "There will be an expansion. We are in the final phase of a study. Its initial phases were very promising. Hopefully, within the first quarter of 2009 you will be hearing from us about this," Mesmar said.Can you brief us on your investments in the park?
DIP is a master developer and we are investing in infrastructures such as roads, sewerage, street lighting, etc. Since the beginning of 1999 until the end of 2007 [Phase 1 to Phase 5] we invested almost Dh4bn. We invested Dh500,000 to Dh800,000 in 2008 and we anticipate our total investments to reach Dh5.5bn by the end of Phase 6. There are continuous investments, such as in maintenance of infrastructure and enhancement of facilities. DIP's infrastructure will be completed in May 2009.
After that, what's next? Are there any expansion plans?

There will be expansion and it will be developed by DIP. It is related to our existing business. Our initial studies have been very promising and we will take a decision on this soon.
Will you put this plan on hold until the market settles?
I don't think so. Hopefully, within the first quarter of 2009 you will hear from us about this.
Don't you think financing for this new expansion would be difficult?

It's easy to do it in phases. We don't want to do things together, at once.
What is the volume of money that has come in from investors and other developers?

The amount of investment DIP attracted between phase one and phase five is about Dh41bn. That's including all the facilities – residential, commercial and industrial. In 2008 we leased 300,000sqm of land, so about Dh1.5bn has been invested in DIP last year. It's small compared to earlier years but that is because it's only one phase. The majority of the Dh41bn investment is from residential projects that were launched in early 2000, when things were stable.
How do you expect to grow when other players forecast a slowdown?

The products that we provide – industrial and warehouse plots, warehouses, affordable housing – have a shortage in the market. There's a huge and overwhelming demand for these kinds of facilities and properties. As regards warehouses, we have 500 applications. We couldn't entertain all of them due to a shortage of space, as the whole area is not dedicated for industrial purposes only. There is also space marked for residential and community areas, such as schools, hospitals and hotels.
Don't you think those who are applying for your facilities would delay their plans?

It depends on investors' calculations. We are dealing mostly with end-users and they are the most serious people. They look for expansions as their facilities are not enough for their existing operations. Those are the kinds of tenants we are dealing with.
So you are not affected by the weakening of Dubai's real estate market?

At DIP, because it is more of long-term leases rather than selling, I don't feel any serious impact. Rentals are stable, things are going smooth and we have no problem with our tenants. Total investors/tenants are almost 1,000. There were huge enquiries even for the sub-leases sector. According to our reports, total enquiries from November went up from six calls to 40-50 calls per day. It gives us an impression that there is a huge demand. There are a lot of people looking for warehouses and staff accommodation.
What about your residential projects – were the buyers also the end-users?

As master developers, we at DIP are not dealing with investors but with the developers. It varies. These projects were announced during the high-growth period, when things were stable.
I believe the market will go back again to the end-users. But 40 per cent of DIP is dedicated to affordable housing or labour accommodation, whose demand is still strong due to the huge shortage for these kinds of facilities in Dubai. That's why we are not anticipating to be effected by this crisis and neither are our investors.
PROFILE: Omar Al Mesmar, General Manager, Dubai Investments Park

Al Mesmar has been the General Manager of Dubai Investments Park since January 2006.
He is also a member of the Board of Directors of Dubai Investments' subsidiary companies such as Syscom Emirates, National Insulite Block Factory and Emicool.
Before joining DIP, Al Mesmar worked with Emirates Bank International's Singapore branch.
He has also worked with the Department of Economic Development in Dubai for eight years, in various positions such as Head of the Licensing and Registration Division, Head of Local Fees Unit and Officer in-charge of Purchasing Unit.
Al Mesmar has a Higher Diploma in business administration from the Higher Colleges of Technology.
Follow Emirates 24|7 on Google News.