DM Healthcare records 40% growth rate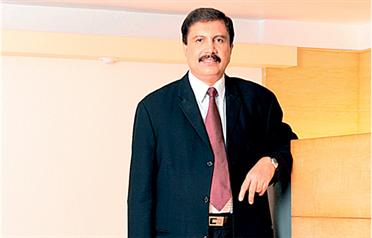 While Dr Azad Moopen, Founder and Chairman, DM Healthcare and Mims India, has been recognised for his social and charitable contributions in the GCC and India, his professional achievements have created one of the largest networks of medical facilities spanning the UAE.

He has also invested a lot in India and is backing a project that is close to his heart – teaching medical sciences.

Today, the group owns about 70 clinics and pharmacies across the GCC, with major presence in the UAE, Oman and Qatar.

Many of his ambitious plans are in various phases of completion and are expected to start operating soon, adding to the healthy commercial viability of the group.

The group's 2015 vision specifies the establishment of 300 healthcare facilities across the Middle East and India with more than 10,000 healthcare professionals, including 1,500 doctors, which will make the group one of the leading medical facilitators in the region.

In an exclusive interview with Emirates Business, Dr Moopen spells out his plans.


While the whole world was going through economic downturn, your group was pursuing expansion plans. What has been the experience?

Last year was particularly good for the group and despite the global economic recession, we recorded more than 40 per cent growth rate.

However, we are aware of the ripple effect long recession will have, so we have cut down our forecast for the next five to seven years to 25-30 per cent year-on-year.

When you started your career in 1982, did you have this vision of establishing such a large network of medical facilities?

I always had a feeling that I should stand apart from the crowd and take a path less travelled. Starting my career as a medical lecturer, I wanted to impart education and be one of the best medical teachers. But then, life had more in store for me and I decided to explore the entrepreneur in me. I came abroad and started the process of setting up clinics with the intention of providing good quality medical treatment at reasonable prices – basically making good medical facilities accessible to as many as possible.

In the process, we expanded and our good intentions were the backbone of our plans. This was surely guided by God, who has been carving my destiny.

How much of you is a doctor now and how much is the entrepreneur?

Most of me is the businessman now and I do miss two dear things to me – teaching and seeing my patients. Teaching was always my first love and was extremely satisfying to the soul. Secondly, I was obsessed with looking after my patients. On an average I would see more than 150 to 200 patients a day and try to comfort them. However, being a doctor it is an advantage to operate this business. I not only understand the needs of my patients but also the challenges and problems faced by my medical staff. After all I have been there and done that for a long time.

As a medical practitioner, there are certain distinct advantages of running medical facilities, as opposed to others who are not from the profession.

After setting such high standards of achievement, where do you see your group growing from here?

We have already put forward a Vision 2015 paper defining our growth plans, which clearly define our goals and intended achievements. It clearly defines plans to become the largest private medical facility provider in the Middle East. So far we are in the GCC and India and we intend to increase our growth geographically by going into new regions of the Middle East and increase the number of institutions, turnover and profit in the next five to seven years.

Our last year's turnover was more than Dh625 million in the GCC and this was despite the economic recession. This figure helped us to pursue our expansion plans and outline a growth strategy that will see growth of as much as 25-30 per cent in the years to come.

As per the plans, we intend to grow our network form 25 clinics to 75 and increase pharmacies from the current 45 to more than 150. And our four hospitals will grow to 12 hospitals all over the Middle East.


PROFILE: Dr Azad Moopen Founder and Chairman, DM Healthcare and Mims India

Moopen was recently honoured with Pravasi Bharatiya Samman Award – one of the most coveted recognitions for a Non-Resident Indian by the President of India for his contributions to healthcare and medical facilities in India and abroad.

His contributions beyond his professional field were one of the reasons for the award.

The Government of India recognised his contributions to social and humanitarian causes and his passion to reach the underprivileged and his commitment to provide best medical facilities to people in the Gulf and India.

But his success is also backed by his spirit that has resulted in creating the largest privately owned network of medical facilities that treat more than two million patients all over the Gulf.

After starting his career teaching medical sciences in 1982 in Calicut in India, he initiated the process of setting up clinics in the GCC.
Keep up with the latest business news from the region with the Emirates Business 24|7 daily newsletter. To subscribe to the newsletter, please click here.
Follow Emirates 24|7 on Google News.