Dubai remains preferred over several other destinations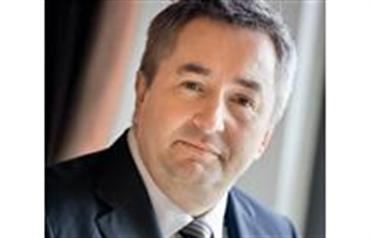 Even though the global crisis has hit the tourism and hospitality sector, both in the region and worldwide, Dubai still remains the preferred destination. John Pelling, who recently took over as General Manager of Raffles Hotels and Resorts, told Emirates Business: "There is every indication that we are no different from the rest of the world in terms of the negative impact the recession is having on us. However, Dubai is perhaps a little stronger than many other destinations due to its excellent infrastructure, plus a host of support businesses and leisure activities that exist here."


What will be your goals as the new general manager?

It will be foolhardy for me to try and change the world in one month. Since joining Raffles Dubai in January 2009, I have been observing, learning and keeping an eye on things. I was able to form ideas on areas we need to improve upon. However, what I have seen until now leaves me confident that I have inherited a fine hotel. I have been listening to the market since I returned to Dubai and one of my main objectives is to change the perception some people have about our hotel. While people do appreciate Raffles Dubai as a luxury hotel offering high levels of service, some think of it as a place you go for special occasions only. I want to send the message across that Raffles Dubai is a welcoming and friendly hotel, accessible to all.

You have taken over at a tough time. What are your main challenges?

My main challenge is to sustain the business levels that Raffles Dubai has achieved since launching 15 months ago. I don't think there is any way we can currently increase the level of business due to the economic situation, but we strive to continue and enjoy our fair share of the slice of the pie that we have already, albeit a smaller one, and aim to see this grow in 2009. Keeping staff motivation high during these difficult times is important, as well as looking after our existing businesses and constantly reviewing our strategies to keep pace with the changing market conditions.

How will you overcome people's resistance to spend in restaurants and nightclubs these days?

We plan to woo more people by offering our patrons and residents added value for money. Whether staying in residence with us, or experiencing our outlets or spa, we want to add value to our offerings. Every little detail matters, whether it is the breakfast, food and beverage or limousine transfers. With added benefits, it will encourage people to visit us and grow our loyal customer base. We will also review our pricing strategy, especially in food and beverages, as our next priority is to be more widely perceived as a welcoming, very accessible hotel. We intend to work very hard to deliver this message across to the people of Dubai. It is not only about pricing but how we position ourselves in the market.

For example, The Noble House at Raffles Dubai, which is an award-winning restaurant, has a dramatic interior, a terrace overlooking the city's skyline and exquisite Chinese cuisine. However, the pricing was considered a little too high so we moved away from the set menu-only offering and introduced an a la carte menu, which made the restaurant more accessible. I am delighted this proved to be a successful adjustment as we have seen a significant increase in our covers while maintaining the same cuisine and service. Wherever we feel the need to re-align the prices we will act accordingly, but we want to be remembered for the quality of our services.

Tourism has slowed down worldwide, how will you ensure full occupancy in your hotel?

I wish I could ensure full occupancy, but I am a realist. This year is going to be a tough one for all businesses worldwide and we can all expect to see the downturn continue in the hotel sector.

Dubai has enjoyed many years of terrific growth compared to the rest of the world, but naturally we are now seeing the impact of the global economic downturn.

While I am concerned in the short-term, I remain confident that our hotel's longer term future is very bright and I believe it is essential that the quality of our service must remain at the very highest level and that this will win through when business volumes start to return.

There have been complaints about the quality of service in the hospitality sector here. How will you handle this?

I have been with the hotel industry for a number of years now, both in the UAE and abroad and I think the level of service in hospitality sector here is as good as anywhere else. Speaking about Raffles Dubai, our current policy can be stated in three words: training, training, training. We always select our colleagues very carefully and thereafter continuously train them to meet the standards that people expect from a Raffles hotel. I strongly believe that training must not be sacrificed to save money, even during an economic downturn.

The competition in hospitality sector is tough, how will you deal with it?

While I agree with you that the competition in Dubai is very tough, as there are so many hotels and every major player in the business has a presence here, I believe the competition is healthy and keeps the level of service and benchmark high. Guests benefit from this competition.

We will handle this by highlighting our unique selling points. Apart from high levels of service, the minimum size of our accommodation is 70sqm – almost double the size of most of our competitors, and all boast a private balcony. Raffles Dubai possesses a unique architectural and interior design offering a treasure trove of ancient legends. All our suites enjoy personalised butler service.

Also, Raffles Dubai enjoys a perfect location, adjoining Wafi mall. Guests can walk into the mall from the hotel without having to leave the comfort of an air-conditioned interior. It is all about experiences and I see the Wafi Complex as an extension of our services. We are working closely with the restaurants and retailers to promote Wafi as a destination.


PROFILE: John Pelling General Manager of Raffles Hotels and Resorts, Dubai

Pelling leads a 570-strong team comprising 46 nationalities at the hotel.

He has almost 30 years of international hospitality experience from his previous postings in China, Hong Kong, Seoul and London where he has held senior positions in business and luxury hotels.

Prior to joining Raffles Dubai, he was Regional Vice-President, China, for Swissôtel Hotels and Resorts.

He also has substantial experience in Dubai having previously spent eight years in the emirate as a general manager with Jumeirah Group.
Follow Emirates 24|7 on Google News.