DuPont's R&D spend hits $1.4bn in 2009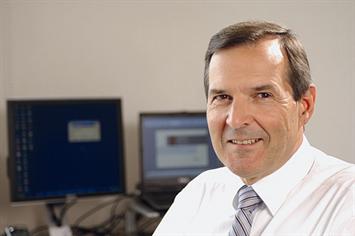 This region will outperform the projected 20 per cent compound annual earnings growth for DuPont over the 2009-2012 period, according to Hartmut Reinke, DuPont's Turkey, Middle East and Africa Director. He attributes the growth to the growing demand for food, better healthcare and alternative energy.

"We, in the emerging market, will have to exceed that to get there," Reinke told Emirates Business in an exclusive interview. "Because, if you have a market that is almost not growing and you are just fighting for increments by introducing new technologies to help maintain your status, you will have to find new challenges. But here, there is really growth."

Emerging Emea's share in the overall revenue (eight per cent) is dwarfed by the US' 36 per cent, but is noticeable that emerging markets have become increasingly important.

DuPont's emerging market sales grew by 80 per cent in the past five years, while sales from the US and other developed countries, relative to the whole sales pie, continued to shrink.


DuPont aims 20 per cent compound annual earnings growth for 2009-2012 period. Will the region outperform that?

Yes. We, in the emerging market, will have to exceed that to get there. The focus is on developing markets. Expectations and pressures are growing and that is good because without pressure there is no investment.

How do you plan to achieve this?

The number one thing is to increase our presence. We have 13 businesses and my role here is, besides providing rights to operate, to look for growth opportunities by listening to customers problems.

Emea registered a six per cent growth in the fourth quarter. How did the region perform overall last year?

Last year was very challenging for us. Globally, we were hit significantly by construction and cars sectors. There is no car production here and the repair of cars is still a good business. We did not see the same impact here, I can say we came out flat last year, overall. Although we are severely hit by one of the industries that we are serving, I see a good year ahead, and hope we will not see another turmoil. From a corporate perspective what we could do is preserve our cash and maintain a strong cash position in research and development. We have not reduced our R&D spend in 2009, which is still at $1.4 billion (Dh5.1bn). That is where we want to see the return – from patents that will lead to a licence or a product.

Agriculture forms 30 per cent of your business. How did it perform?

Agriculture and food constitute a big piece of our growth. It also depends on where we are. In Egypt we have big seed production, which did great last year. They weren't even able to supply the demand in North Africa and other adjacent countries.

Agriculture and food packaging is a good source of revenue because Saudi Arabia has the world's largest cattle and chicken farm. Food demand is growing in the region, that is why 50 per cent of our R&D goes to that.

What about construction segment?

There was a big impact in construction. The bulk segment of construction was not very attractive last year across the GCC. What we are focusing on is the high value-added areas where we can gain margins back from our key investment.

What is your outlook for this sector?

I see a blip at the moment, it is an interim one because the GCC population is growing. There needs to be housing and infrastructure. Then you have the normal decay of buildings. There are billions in infrastructure investment in the GCC such as roads and for DuPont that is interesting.

What kind of partnerships are you looking at here? Does it include joint ventures or is it pure licencing?

Part of the reason why I am here is to find out what is the best way to structure partnership. We are not looking much into producing by ourselves. It can be done through licencing and technology partnerships that can have different structures. I am not limiting the way of doing it but I would basically exclude big manufacturing sites in the GCC.

Will it make economical sense if you have a manufacturing facility here?

I don't see that necessary. We are not talking big volumes. It is more important to produce them in the right place and in the right quality. We have a facility in Luxemburg that is enough for Europe, the Middle East and parts of the US. We also have a big facility in China but that is absorbed by the local Chinese market.
The percentage of the US and other developed countries' sales dropped to 71 per cent in 2008 from 81 per cent in 2004. During the same period, emerging markets inched up from 19 per cent to 29 per cent. Do you think there will be less distinction on developed and emerging markets in the near term?

I don't like calling them emerging. We will have to manage them differently. Because if you have a market that is almost not growing and you are just fighting for increments by introducing new technologies to help maintain your status, you will have to find new challenges. And here, there is growth. There will be a lot of leapfrogging in technology. The developed world took 150 years to be where it is today. This region will not wait that long.


PROFILE: Hartmut Reinke Director, Turkey, Middle East and Africa, DuPont

Reinke has been actively involved in the chemicals business for more than 30 years. Since joining DuPont, Reinke has held various regional and global management positions in product management, R&D, sales, marketing and administration. He has worked out of the UAE, Germany, France, the US and Switzerland. He was assigned to the UAE in Q3 2009.

Prior to this he served in various marketing and sales functions for German firm Ruhr-Stickstoff AG.
Keep up with the latest business news from the region with the Emirates Business 24|7 daily newsletter. To subscribe to the newsletter, please click here.
Follow Emirates 24|7 on Google News.