Efficient labour makes Dubai cost effective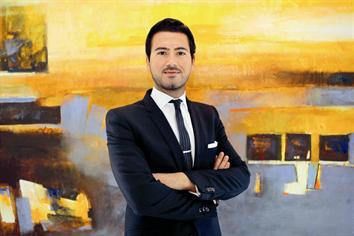 Dubai has established itself as a world-class hub for finance, trade and tourism. But as it goes through the next phase of development, it also has to lure manufacturers, the long-term players in any economy.

Thanks to its advanced logistics and strategic location, the emirate is already home to some. More has to be done, however, in terms of starting a business, Abouzar Rahmani, CEO and Managing Director of Mani & Co Middle East, said. "The process is quite slow in terms of setting up a manufacturing firm," he said. "It took us about a year, whereas in places focused in manufacturing it's done in three months."

By setting up its regional headquarters in the emirate, the company is sure it will be able to capitalise on a growing market boosted by a duty-free trade in within the GCC. The probability of free zones being able to experience the same privilege is a trend that the firm will also watch closely. "If opportunities are there in free zones, then why not?" Rahmani added.


Where do you get your raw materials from?

More than 90 per cent of our raw materials come from different countries. For example, almonds come from the US and Chile, Argentina and India. Cashew nuts come from Thailand and bananas and pineapples from the Philippines. All our packaging materials are sourced locally.

Did you benefit from the drop in commodity prices?

That was one of the good effects of recession in our business. Prices of raw materials dropped by 20 to 40 per cent and we saw about 30 per cent drop in packaging materials because of the oil price. Since we don't keep long inventory and because our production and marketing cycle are quite short – in some cases it didn't reach one month – we could adopt our prices quickly. If we get low-cost materials, we can produce low-cost products and we can offer it to the market.

So did you also put down your prices this year?

Prices of dried fruits always fluctuate. Our prices dropped by 20-30 per cent. We entered the market when the recession started and we didn't have any inventory. All the raw materials were fresh.

Can you talk about your margins compared to last year?

Last year operation was from Iran so we cannot compare. But for us, we don't add on the margins. We keep certain margins and we always keep the net margin fixed. If we meet our margin, we reduce our prices and then it increases our turnover.

How much is the fixed margin?

They are in double digits.

The UAE is a known hub for finance and trading thanks to its infrastructure. But it has not yet really carved a niché in the manufacturing sector, has it?

Dubai is good for light manufacturing units. What we are doing is light manufacturing and Dubai is the perfect place for assembling light units and getting raw materials from different countries. The advantage here is the accessibility to GCC markets, which is our main market. By producing in Dubai, there is no export tax duty. Also Dubai is quite flexible in importing the raw materials that we need at a low cost.

Is that why you registered in Dubai Investment Park and not in other free zone entities?

Yes, DIP is a local company and what's more important is the infrastructure there. It's part of Dubai so there's no duty to other GCC countries. Free zone is perfect for outside the GCC but if the target market is the GCC, which it's for us, it is more convenient to have it in Dubai. It is more convenient in terms of duties and speed of transaction.

But you also have plans to enter the European and US market…

It will be outside the GCC yes, but our main initial plan is within the GCC. Europe is taking a small part of this production capacity. As we increase our exports to Europe and the US, we may consider free zone as an option.

There is now a GCC-wide discussion on allowing free zones to benefit from a duty-free trade with GCC states and other countries with whom the country has free trade agreement. Once finalised, do you plan to expedite your presence in a freezone?

Definitely. If opportunities are there in free zones, then why not?

How do you evaluate the cost of doing business here?

It is cost effective. It is not much expensive as in Europe. Workforce is not cheap, they are expensive but their efficiency makes it more cost effective. We can find cheaper workforces in the country but efficiency is the most important. Our operations are not very workforce-intensive so it will not affect our operational cost that much. After we finish our finished goods, the labour cost is a very small part.

What areas can be improved here in terms of manufacturing?

Manufacturing sector involves mature businesses with reasonable rate of return. It doesn't have that big imaginary rate of return but it has a consistent rate of return. It is the right time for Dubai to focus on manufacturing businesses such as light manufacturing and assembly units and it will create more job opportunities and it's quite a stable business.

Can you elaborate on that?

The process is not that quick compared to service industries. The process we adopted took about a year. In places focused on manufacturing, it is done in three months. We are fairly satisfied with logistics.


PROFILE: Abouzar Rahmani CEO and Managing Director, Mani & Co

Rahmani has managed the operations of Mani & Co in Brussels, Belgium, for more than five years. In 2004, he spearheaded an initiative to bring Mani & Co to Dubai, serving a portfolio of customers throughout the region – some with business associations extending more than 20 years. He holds an MBA from the University of Wales in the UK.
Keep up with the latest business news from the region with the Emirates Business 24|7 daily newsletter. To subscribe to the newsletter, please click here
Follow Emirates 24|7 on Google News.