EIIC is looking at Iraq and Libya as part of expansion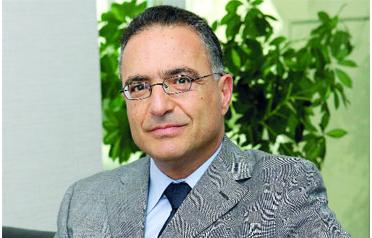 A major UAE investment company is intensifying its push into other Arab countries as part of an expansion strategy that shuns Western markets after they were jolted by the global financial crisis.

Ironically, the Emirates International Investment Company (EIIC) is focusing on even more insecure markets such as Libya and Iraq.

Until recently Libya was largely avoided by investors as it reeled under the damaging Western embargo and its economy remained almost landlocked before its rapprochement with the West brought about radical changes. And although Iraq has attracted some major global firms, it is still generally feared by regional investors because of the perilous security situation.

But EIIC, which was set up by a group of UAE businessmen in 1999, believes Iraq has major investment potential and the company appears undeterred by the instability.

"We are considering entering the Iraqi market for the first time but there is no decision yet," said Chief Operating Officer Constantin Salameh.

In an interview with Emirates Business, Salameh said the idea of entering the Iraqi market was part of an intensifying expansion strategy focused on the Arab region, mainly Iraq, Libya and Algeria.


Do you have an investment strategy at present and what markets does it include?

We are considering entering the Iraqi market for the first time but there is no decision yet. It is just an idea and we could take a decision in the next couple of months. We have taken the security situation into consideration. We are aware of the political and security risks but Iraq is a big cash-based country with strong demographics and a rising middle class. Many major companies are now operating there and many are successful and prosperous. But at the same time you also have to think of the reward from such projects. Of course this is part of our expansion strategy as we are considering other markets outside the UAE where we already have a strong presence.

What about the growing markets in North Africa?

We already have factories in Algeria and are studying new projects there, including ones in the real estate sector. In Libya, we have opened an office and are now considering carrying out projects in some sectors. We also have projects in Egypt and are thinking of expanding our presence there.

Does this strategy include the West and other global markets?

For the time being our strategy is focused on emerging markets, especially the Arab World. Our present plans include those countries I have mentioned. We are not thinking of the US or Europe at present. Since we are a private company I cannot give more details of those plans or the value of our investments or planned projects. But I can tell you they are very big projects and are concentrated in real estate, oil and gas, building factories and general investments.

How have you been affected by the global financial crisis?

It has had no effect on our operations or plans. We are pushing ahead with our expansion strategy and the main focus of this strategy at present is the Arab World. Don't forget that countries such as Iraq, Algeria and Libya have lot of cash despite the decline in oil prices because they have amassed large surpluses over the past few years when oil prices were high. You cannot shelve your expansion plans just because oil prices declined for a while. There are expectations the global economy will begin to recover soon and oil demand will start picking up. This means oil prices could rise again. They are not staying low for ever.

Can you provide more details about your plans in North Africa?

We are looking at the market in Libya and are very optimistic about our plans there. In Algeria we are seriously studying expanding our investment because we have had a successful experience there. We might then break into other markets in the Maghreb region depending on developments. All I can say now is that we have ambitious plans for investment in the Arab region, especially in Iraq, Algeria and Libya…. But again I tell you that these plans are still at infant stages and there is nothing concrete yet.

What about your current projects and assets in the region?

We have more than 1,500 employees in Algeria, Egypt, Jordan, Libya, Romania, Sudan, and the UAE. Our assets are structured in five key focus sectors – investments, industry, property, oil and gas, and general trading and services. We have or we are planning new factory investments in the emerging and growing manufacturing sector in Mena region and a significant portion of these assets is invested in the UAE financial industry. Our main goal at present is to play a pivotal role in expanding the UAE industrial sector and directly contributing to the country's economic development. Our latest projects in the UAE and the Arab region include Dounya Parc in the heart of Algiers and Bloom Gardens on Abu Dhabi Corniche. Other plans include a push to become a new regional upstream, exploration and production player in Mena and Asian countries as well as the acquisition of development and producing assets in the near term and investment in exploration.


PROFILE: Constantin Salemeh Chief Operating Officer of EIIC

Salameh has 25 years of senior management experience with multinational companies and family businesses in the technology, private equity, retail and financial services sectors.

In addition to his role at EIIC he is the founder and managing partner of CSTouch, a consulting firm specialising in strategy and financial management, business planning and leadership development services for international companies.

EIIC is the private investment group of the Al Nahyan family and has a broad portfolio of businesses in the real estate, private equity, industrial, oil and gas and trading sectors.

Salameh held senior executive positions with Hewlett Packard including Vice-President and Managing Director of HP Financial Services in Asia Pacific and in the Emea region.

He holds a BSc from King's College, an MSc from the Massachusetts Institute of Technology and an MBA from the Stanford Graduate School of Business.
Follow Emirates 24|7 on Google News.