Eyeing profit in three years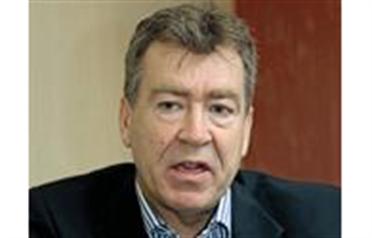 Logstor, the largest manufacturer of pre-insulated pipes, opened its first plant in the Middle East last week. The plant, located in Jebel Ali, will supply the Mena region and employ up to 200 workers. It is expected to be profitable within three years. The Denmark-based company is currently bidding for the $10 billion (Dh36.7bn)?Shah Sour Gas project of Adnoc and is looking at supplying district cooling pipes to Masdar. "We would see energy efficiency high on the political agenda," said Preben Tolstrup, CEO and President of Logstor. "But I believe 2010 will rather be a slow start. It will take some time before political parties around the world decide how they plan to do it and move onto energy efficiency."


Your 2009 results won't be out until March or April, but can you give us a glimpse of your financial performance last year?

The sales and revenues dropped last year because of recession in our East European markets. On the other hand, we had growth in some Western countries such as Germany, France and Italy. So to a certain extent we have balanced out the recession in the Eastern markets but overall our revenue dropped by about 15 per cent.

Of the Logstor divisions – district cooling, district heating, oil and gas and industry/marine – which suffered most?

District heating and oil and gas suffered mostly whereas other industrial activities did much better than in previous years. District cooling outperformed other divisions and other industrial applications. We see a trend whereby big corporations are now trying to improve energy efficiency.

So this whole trend towards clean energy or efficiency is indeed giving a lot of new businesses…

Exactly. Energy efficiency is really the main headline on the short-term basis for many companies. Right now, countries in Europe are much more focused on it but others are looking at energy efficiency as well like Russia. The US will definitely move and also here in the Middle East.

What businesses in this region offer opportunities to you?

Oil, gas and district cooling. Our piping systems are well-suited for oil and gas purposes. Like the upcoming project in Abu Dhabi – the sour gas project – where you have to insulate the pipeline systems. There are a number of applications where we are strong in the oil and gas field.

Have you been awarded by Adnoc for its $10bn Shah gas field development?

No, it's up for tender right now. We believe there will be a decision coming up in 2010. There are three to four competitors in that project. Our edge is that we are the oldest company among those bidders and that was 15 years ago in Canada so we have the reference base and the knowledge to make this work.

Have you got any contract for Masdar or are you at least talking to them?

That's going to take place with the new Elips plant here because they will definitely need district cooling systems. We are talking to Masdar through US delegations. We are not in concrete talks with Masdar so far.

How many plants do you have after you closed the plant in Poland in October?

The Elips is the 12th plant. We only closed one because we have three other plants in the same country; it is basically a consolidation of the plants. Before we had four now it's only three.

2010 is the year of growth, say analysts. Do you think likewise?

Yes, we believe the oil and gas sector will start to move again. We see energy efficiency high on the political agenda and that will also generate growth for district cooling and district heating. However 2010 will be rather a slow start. It will take some time before the political parties around the world to decide how they plan to do it and move. There will be a time lag between the political decisions to move onto energy efficiency before you can see their actual actions in the market.

How big is the Middle East in your oil and gas portfolio?

Oil and gas really slowed down in 2008 and 2009 and now it is picking up. We are all over the world – in Canada, Vietnam, North Sea and Africa. We have not been very active in oil and gas in the Middle East that is also one of the reasons why you see Elips is opening in this market. We have been supplying them pipes many years ago but we have not supplied them over the past 10 years.

Why did you stop supplying this region?

Because we didn't have the infrastructure. We didn't have any plants down here so when we were bidding products from the Middle East, we were not competitive because of the very high transportation cost. So building the plant here is going to give us strong competitive edge.

Why did it take you 10 years before you finally decided to build a plant with Empower – your first in the region?

District cooling is a strategic move. It is going to be the new generation of air-conditioning systems. We don't believe we have missed a lot, so far. We will see a heavy growth in district cooling not only in the Middle East but also in Asia.

Any estimates for growth for the market here?

I think we will see a two-digit growth for the next 10 years year-on-year for district cooling. District cooling will be our main business in the Middle East. We are growing into the entire Gulf, also in the northern part of Africa, and we will supply them from the plant here.

When do you expect the plant to be profitable?

We will be able to balance our investment within three years.

What is the plant capacity and what would be the initial output when it starts operating in March?

The maximum capacity is 500km pipes per year. It's hard to say what the initial capacity is but we won't be able to reach full capacity within the next 12 months. We will reach the maximum capacity within the next two to three years. The plant is also designed so it is easy for us to expand into a much larger capacity.

How much capital did you have to shell out for this?

We spent $25m in the factory. Now we will move into the operating mode where we will hire up to 100 people this year but when we reach the maximum capacity, we will employ probably 200.



PROFILE: Preben Tolstrup CEO and President, Logstor

Tolstrup, born in 1959, began his professional career in 1984 with Shell. Then followed a number of years with ABB. Later he joined FLS Industries as Executive Vice-President. In 2005 Tolstrup became CEO of the Logstor Group. He graduated in 1984 from the Technical University of Copenhagen and holds a MBA from the Darden Business School, University of Virginia.
Keep up with the latest business news from the region with the Emirates Business 24|7 daily newsletter. To subscribe to the newsletter, please click here.
Follow Emirates 24|7 on Google News.