Internet TV in for a SeaChange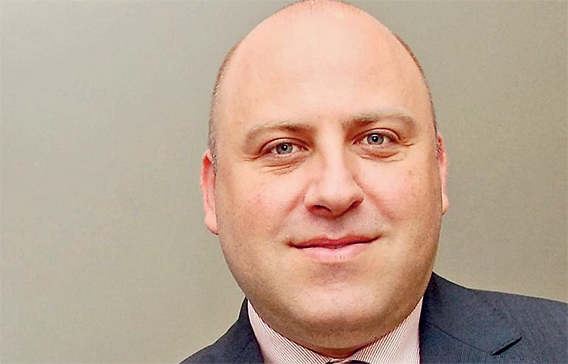 Internet Protocol Television (IPTV) is set to revolutionise the television viewing experience with consumers having the option to pay less or even nothing in some cases, for watching their favourite television channels, movies and soap operas along with advertisements. Nasdaq-listed SeaChange International, through its content management subsidiary On Demand Group, is planning to introduce one such model in the Middle East, whereby consumers, cable operators and advertisers all benefit. The company recently tied up with the UAE's integrated service provider, du, to launch its premier Video on Demand (VoD) service. Georges Dabaghi has been appointed to oversee regional sales and market development for the On Demand Group. In an exclusive interview, Dabaghi shares his views with Emirates Business on the growth of IPTV and VoD in the Middle East.
How does the On Demand Group differentiate itself from other IPTV and VoD service providers in the region?
SeaChange International is a US-based, Nasdaq-listed company, specialising in providing integrated VoD services to end-users. With the acquisition of a set of companies, SeaChange has become a dominant player in the field, specialising in technology, management systems and content itself – that is aggregating, acquisition and managing it on operators' platforms. We are leaders in both fields which gives us a unique advantage over other service providers. One acquisition is the UK-based On Demand Group for content management.
Has most of SeaChange's growth come through the inorganic route?
SeaChange also acquired Mobix Interactive in 2009 with its flagship platform, Adrenalin, that pushes content to mobile and web users. Last month, we bought VividLogic, with its expertise in functionality, management of content on end-user devices and cable networks. Netherlands-based EventIS is another recent buy that makes for a diversified product portfolio focused on back office and metadata management of VoD streams.
What are the unique features of VoD services that you will offer?
The company's strategy is to cater to broadcast and operator markets through IPTV. VoD is an important element of IPTV, allowing end-users to choose what they want to view from an exciting potential film library. Operators may bundle it with a host of other services, using it to push sales and entice end-users to a higher price bundle. On Demand works with Arabic content providers and the world's top 10 studios in Bollywood and Hollywood including Warner Bros, Disney and Lionsgate offering movies, TV series, children's entertainment and other services. Its catchup window feature enables end-users to watch content they might have missed, within a specific period.
Is it true that consumers may watch VoD for free if they agree to view advertisements?
VoD's futuristic advertising aims to reach people who want to advertise and subsidise the VoD asset for end-users. If the end-user is willing to view advertisements, the advertiser may endorse his subscription charges. Virgin Media allowed that form of advertising to happen, reducing the price of the package. The operator can also use VoD to make money by sharing advertiser revenue, which is more lucrative for end-users and drives up demand. This is a future plan. We will offer VoD on different platforms.
What strategy will you adopt to grow in the Middle East market?
The Middle East is an emerging market with a clear explosion in broadband reach. We are building up our market presence. We have tied up with du, and are rolling out VoD services since December. The strategy is to bring VoD services and promote IPTV technology among all operators and offer products for broadcast markets such as electronic programme guides. We have several deployments in the region for our partners and will continue this trend for operators and end-users.
What is the present size of the Middle East market and what is its potential? How do you plan to tackle your competitors?
SNL Kagan estimates that VoD has been growing at a compounded annual growth rate of 25 per cent to 65 per cent in the Middle East. The current market size may be in the vicinity of $30 million (Dh110m) to $40m, reaching $100m by 2012. The VoD market is not too fragmented. We are among few with the capability of offering wholesale content at very affordable prices. We are a one-stop shop.
How is your company going to deal with content restrictions in the UAE?
We work closely with the operator and are rigid with guidelines. We have a huge set-up in the UK with a staff of 130 whose primary focus is to manage content.
Has the recession impacted the entertainment industry?
Impact, if any, is in the short-term and will be temporary. Entertainment remains entertainment. It's essential, like food.
The broadband infrastructure in the Middle East is very weak compared to developed markets. How do you see the growth of IPTV in this set up?
We will focus on educating end-users and operators. In terms of infrastructure, the region's broadband penetration is very low but connections are mushrooming with at least 100 per cent year-on-year growth. Saudi Arabia, for example, has significant market users. The UAE leads in broadband reach. Broadband drives VoD and VoD will necessarily drive broadband.
PROFILE: Georges Dabaghi General Manager, Middle East, On Demand Group
In his new role, Dabaghi will be responsible for overseeing Middle East regional sales and market development for On Demand Group, the wholly-owned content management subsidiary of Nasdaq-listed SeaChange International Inc. Prior to joining On Demand Group, Dabaghi put in a four-year stint at Motorola's IPTV-focused unit as Middle East and Africa sales director.
Keep up with the latest business news from the region with the Emirates Business 24|7 daily newsletter. To subscribe to the newsletter, please click here.
Follow Emirates 24|7 on Google News.