It will take longer to return to normalcy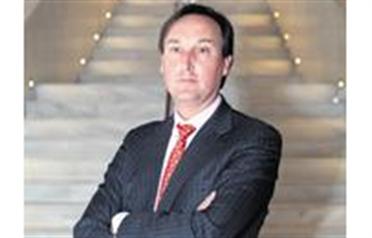 As experts continue to deliberate on causes and impacts of the economic crisis, Robert McAdie, Managing Director, Head of Credit Strategy and Co-Head of European Credit and Equity Linked Research, Barclays Capital, thinks the present crisis is different from the previous ones. And measures needed to tackle the present situation have to deal with it totally instead of moves that lead to short-term improvement.

In the absence of a holistic approach, it could actually take economies much longer to revert to normalcy. He spoke to Emirates Business on the crisis and investment options.


Do you think the current recession is any different from what we have seen historically?

This time things are quite different from what happened earlier, like in the early 2000 or in the '90s. The driver of the recessions then was not the economic system. However, this time it is and the core problem is the deleveraging spiral. The degree of deleveraging is quite high.

And unfortunately balance sheets of banks remain very constrained and the availability of credit is extremely small. As such, deterioration in corporate fundamentals is likely to rise rapidly. So we are expecting defaults to rise. They have already provided credit to companies. And in the present situation when people get unemployed, a downtrend starts and the earnings of those companies begin to erode. And economy is like a super tanker, it takes a while to turn around. It's a vicious spiral and the ability to service debt goes down. The total process, I think, would last another three years.

Banks have been getting stringent on loans. Don't you think this would improve their loan book quality?

The real issue this time is the deleveraging spiral. Unfortunately, balance sheets of banks remain very constrained and the availability of credit is still going to be extremely low. As such, deterioration in corporate fundamentals is expected to rise rapidly worldwide.

So do you think measures like a direct liquidity injection are insufficient?

These measures are like keeping a patient alive on a life support. The real problem is the eroding capital and this is happening because assets are continuing to be downgraded on a fundamental basis. To address it, you have to deal with assets on the balance sheet that were high in value earlier. As profitability slips, the ratings, too, have come down. You need to ring-fence the assets; allow these assets to be written off over a period of time.

Under such situation, where do investors put their money?

Corporate credit in terms of bonds are attractive at this point of time. Corporate bonds are pricing in the perceived risk.

What is your opinion on equities and on the performance of other asset categories from investment point of view?

I'm negative on equities. I think the sector would continue to under-perform significantly, the reason being that earnings expectations are not fully priced in. If you ask me, I would be sell equities and buy corporate credit. In case of real estate, I am negative on the commercial real estate sector. And, if unemployment rises, residential real estate would also fall. Once it hits the bottom I'd be a big buyer of real estate.

In the medium-to long-term, which sectors do you expect to perform well?

The way I look at the market is which sectors are paying me for the risk. Presently, equities are not. If you look at commodities, in the long run they would still be a buy. But I think in the next two years commodities too would continue to languish.

Hedge fund industry is passing through a tough time. Last year saw hundreds of closures. Are hedge funds in for more pain this year?

As I said, leverage strategies would no longer be able to operate. The hedge funds that try to operate on a very high leverage strategy would no longer exist. In the present scenario only if you operate on a liquid strategy would you be able to survive. Focused, unleveraged operating models would sustain.
Do we stand the risk of getting into a deflationary trap?

At present, the risk of deflation is very high.



PROFILE: Robert McAdie Managing Director, Head of Credit Strategy, Barclays Capital


McAdie is the Managing Director, Head of Credit Strategy and Co-Head of European Credit Research at Barclays Capital. He is responsible for cash and structured credit strategy as well as quantitative strategy spanning the credit, convertibles and equity derivatives markets.

McAdie joined the firm in September 2004 from Lehman Brothers where he was Executive Director and European Head of Credit Strategy. Prior to that, he worked with Salomon Brothers.

He holds a PhD in applied mechanics and Applied Mathematics.
Follow Emirates 24|7 on Google News.