Kodak eyes 10% growth in region this year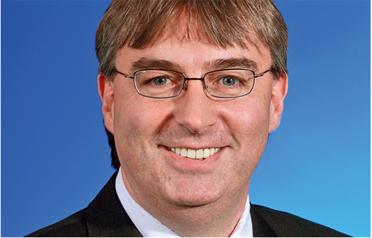 Kodak will continue to invest heavily and expand its presence in Dubai because it recognises the need for customised solutions in the region. Transactional printing has taken off well and the company is set to launch breakthrough technologies for packaging this year. All this should help the company reach its rather ambitious target of 10 per cent growth in the region this year.

John O'Grady, Vice-President of Eastman Kodak, Regional Managing Director, Europe, Middle East and Africa (Emea) and Chairman Eastman Kodak Sari, reveals company's plans to Emirates Business.


How did you fare in 2009?

All markets were affected pretty much the same. We had some segments that responded better than the others such as kiosk photo printing. We saw the number of prints per kiosk grow pretty significantly at 10 to 12 per cent through the year. Document imaging was very important. Our services business also did well. While we did not sell as much new equipment as we had planned, we still had a very robust service business. On the down side, a lot of our businesses, including our digital plate business, suffered. The volume going through the printers was hit dramatically by recession. People cut down advertising so the number of magazines was not that high. People were far more selective around advertising so that impacted the volumes going through the printers. Digital printing plates are probably 30 to 40 per cent of our business, so that left a sizeable impact. Our digital camera business was also hit. Overall, sales suffered by about 20 per cent.

What is your outlook for 2010?

We see a modest? growth of five to six per cent in the region. This year Saudi Arabia and the UAE are going to be strong. This is a wide open market with great opportunities. We are tasking our team here with 10 per cent growth because we are committed to investing in the region, to putting more people working here. We have already started the hiring process.

What measures did the company take to combat recession?

We initiated a fairly major restructuring campaign. We solidified our short, medium and long-term cash positions with primary investments. We have core cash businesses. Our digital pre-press business is profitably very strong cash-wise. Our digital camera business along with the intellectual property, document imaging business, kiosk business and entertainment imaging are very strong for us. Those are probably $6 billion (Dh22.02bn) to $7bn businesses that are kicking lots of profitability and cash.

How do you intend to achieve a growth of 10 per cent?

Part of our strategy is to engage with carefully-selected partners that are going to give us the geographical reach into these new growth areas. Kodak is honest enough to admit that we are going to need partners to help us grow. We are cultivating the partners we have and where we see the need to develop new partners to challenge these new segments of business, we are being proactive in seeking those partners.

Given the breadth of our portfolio right now we are seeing that rather than concentrating on geographical expansion, we see the need to expand in segments. Kodak is moving dramatically from being a product- based company to a solutions-based company. We will also bring new ways of sharing your images onto picture frames to make it that much easier. Each frame will have its own e-mail address so you can mail a picture directly to it. These are new ways for people to enjoy their images. We have more than 100,000 kiosks worldwide for photo printing. The major development this year will be improving the user interface to allow consumers to avail of the different new ways of printing different types of products. You will be able to print not just a calendar but a photo book. You will also be able to download your images on the kiosk.

Can one expect a reduction in the cost of print?

What we are really targeting is total cost of ownership. We are looking at developing applications and solutions that are in essence going to bring new life to printing. One of the major initiatives that we are launching in 2010 and into 2011 is what we call Prosper. This is a high-speed offset quality, total variable printing system. It will basically allow you to create multiple millions of pages, each one individualised on a constant run using variable speel with off set quality. You cannot really put a cost on the equipment because it depends on the application and how it is configured. But it is a couple of million dollars investment.

The cost of paper has been under pressure for a while. A lot of the costs have been taken down but there is going to be inherent costs in the shipping of paper that is going to basically bottom line your ability to take it out.

How much is Kodak investing in these new products and technologies?

It is hard to know how much it is going to cost to activate. Kodak is a $8bn to $9bn business. In our investment businesses such as Prosper, consumer ink jet business and workflow enterprise solutions business we are probably investing $800m a year.

In Europe, Middle East and Africa market, the Middle East is about 15 per cent of our business. It is a huge area of opportunity for us. That is why we are concentrating more in Dubai.


PROFILE: John O'Grady Vice-President of Eastman Kodak

O'Grady is also Regional Managing Director, Emea and Chairman of Eastman Kodak Sàrl. From May 2007 to December 2008, he was Managing Director for Europe, Africa and Middle East, Consumer Businesses.

Until May 2007, O'Grady was Director, US and Canada Sales and Vice-President, Consumer Digital Group. Previously, he served as General Manager of the company's digital imaging business in the Americas. He joined Kodak in 1997 following a 12-year career at Verbatim.

O'Grady graduated from the University of Limerick in Ireland with a Bachelor of Science degree in Electronics in June 1990.
Keep up with the latest business news from the region with the Emirates Business 24|7 daily newsletter. To subscribe to the newsletter, please click here.
Follow Emirates 24|7 on Google News.