Microsoft to bring global practices to Middle East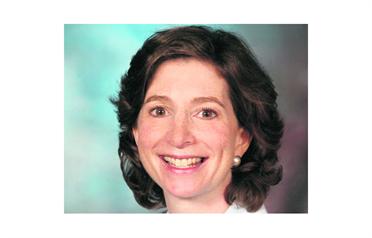 Global software giant Microsoft Corporation hopes to set universal business practices for the Middle East to regulate information.

Microsoft Gulf recently signed a MoU with the Dubai School of Government to develop a technology policy framework for government elites in the region.

Pamela Passman, Global Vice-President and Vice-President and Deputy General-Counsel, Global Corporate Affairs, made her first visit to Dubai to sign the MoU. She looks after Microsoft's Department of Law and Corporate Affairs and works worldwide, providing "regulatory counsel" to Microsoft business units and developing corporate positions on a range of public policy issues.

She spoke to Emirates Business on Microsoft's role in government, industry and non-governmental organisations.


Microsoft has always been very strong on its security parameters but what about privacy? How do you maintain privacy in your product lines and at the same time set security guidelines?

Fundamentally as a company there are initiatives we have to take to evolve our technology and educate customers on how to use this technology. This has to be done effectively to protect themselves. There is a role for government regulations to play in the field of piracy.

Microsoft has been working in the US for a federal private legislation so there is a role for consumers to better protect themselves. This helps technology companies to advance their protections and be clear with their customers and their information. Governments definitely have a role in setting some standards.

Like Intel, do you have specific plans to fund or invest in a company based in the Middle East? And would this lead to working with talent or local software developers in the region?

Microsoft does not have a specific fund but we work with venture capitalists worldwide. We help them understand technology and make investments in companies around the world.

Microsoft has specifically joined forces with capital venture firm that has their chapter in the Middle East. Along with them we are mentoring start-ups, incubating them and providing facilities and knowledge and educating them through Microsoft innovation centres.

These centres are based in Kuwait, Oman, Egypt and Jordan. Through this close partnership we have signed a huge leverage for start-up businesses or commercial start-up innovators paving the way for their success.

Microsoft innovation centre is a hub where they can learn more about our platform and facilities available. The innovation centre is usually a partnership with a university or research institute or an association of software developers. On the local level, investment has happened at Jordan, a joint venture which also includes Cisco and Intel supporting the ministry of education. They are aggressively transforming their education and we saw immense potential in making the investment.

Microsoft and the local governments have been talking about ICT initiatives in the region. How much of it is really happening?

It comes down to how governments conduct businesses, deliver services and is transformative in many cases with the introduction of technology.

The Dubai School of Government is a fine example. Insead does some of it in Europe, in Singapore it's the School of Management and Kentucky School in the US and with a university in Washington.

Governments are also trying to expand and scale services quickly with diversity of populations. With so much of legacy involved in process and decision making governments are making use of IT.

So have investments into the region slowed down due to the global crisis?

We are just watching as it continues to unravel everybody and nobody knows if we are in the beginning or the middle or the end of this crisis. There are a lot of things happening in the economy. There is a holistic long-term approach being taken as we are a company that announces technologies in the long term. We need to be agile as external factors can affect investments in the long term.

While communicating with regional heads, what are the main priorities assigned to them?

To understand what our stakeholder finds important and in local environments we hear consistently on innovation, education and job creation.

We have a number of ways to help them advance in these three areas and our country teams know where these are available and work with local government and academia. It is upon them to decide what is relevant to the local geography.

When you look at growth in developing countries, factors such as poverty are very prevalent. How do these factors affect you and what decisions are taken for these countries?

Microsoft works with more than 100 countries and it understands in a developing economy things are going to be different. Fundamentally it is about skill development, education and innovation.

In countries such as the US, Dubai or Singapore we are working on a different level of skills capacity. Then there are different kind of activities carried out in Latin America, China and other parts of the world as innovative capacity is just beginning to develop.

Even internet services have often been misused. Do you think there must be some kind of standardisation?

Along with companies such as Google, Yahoo! and others we are launching free expressions of piracy. Microsoft hopes to set universal business practices because each government is different on how it regulates information as company businesses are spread across the world.

It is challenging to comply with different sets of rules and we have been constantly talking to a number of academia, government and NGOs.

Microsoft has also announced a set of principles they would work towards and this would help us operate and respond to different government requests.


PROFILE: Pamela Passman Global Vice-President and VP and Deputy General-Counsel, Global Corporate Affairs, Microsoft

Passman provides regulatory counsel to business groups and develops corporate positions on public policy issues, such as intellectual property rights, privacy, internet security and safety, international trade, accessibility and telecommunications.
Follow Emirates 24|7 on Google News.