PE firms are switching investment strategies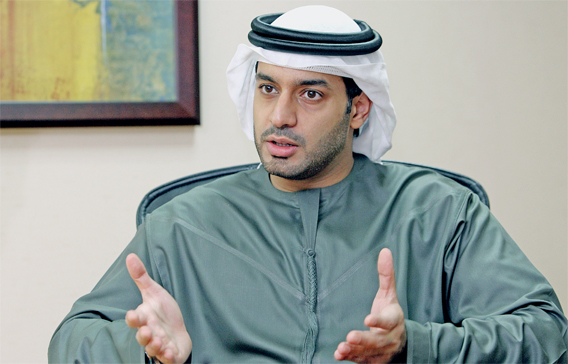 G lobal recession has forced many a business in the region to change their strategies. Private equity (PE) has never been an exception to this.
The UAE's PE industry, which has billions of dirhams in committed business, has also shifted its focus from the cyclical businesses to defensive businesses or recession-resilient ones such as healthcare, education, food, etc, according to Faisal bin Juma Belhoul, Founder and Managing Partner of Ithmar Capital, one of the leading players in the industry.
Talking to Emirates Business, Belhoul said there is increased co-operation among the players for club deals. Ithmar is currently eyeing investments in healthcare, education, food sector, financial services, etc.
Recession has affected all. The funding sources remain dead as banks are reluctant to lend. How do you view the prospects for private equity industry?
Private equity is one of the ways to fund businesses and support the growth of the businesses in a country. When the funding sources are limited as they are now and when the banks are reluctant to lend, the role of private equity players becomes much bigger than before. I believe, there is a greater opportunity for PE players now.
Do you have enough funds now?
This is genuinely an issue for PE industry as a whole. Most of the private equity managers have invested their funds in cyclical sectors – those high-growth sectors, including construction. This is not the time when the cyclical sectors can be expected to show any growth. Going forward, the investments should represent investors' expectations and hence we have to choose the investment areas judiciously.
Has the recession affected the exit strategy?
The average period for exit is normally three to five years, but this will be extended because of the typical situation now. You cannot exit as you had planned earlier, and you may have to wait for a few more years. In other cases, the company may require more funding. The funding route now would be through additional equity or new strategic partners who have access to funding.
How many private equity funds do we have here?
There are very few UAE-focused private equity funds. Most of them may be physically domiciled in Dubai or DIFC, but typically they look at a wider region or the GCC or Mena when it comes to investments. Some are offshore funds but with local offices.
What is the benefit of domiciling in offshore?
Private equity industry or fund management industry is relatively new to this region. So the legislative environment or rules and regulations had not existed in the past locally. For the private equity funds, they prefer to go offshore in order to be familiar with the rules and regulations.
Do we have regulations?
This is a grey area though we have a regulatory framework within the GCC.
Which is your latest fund?
Ithmar Fund 2 was launched in 2006 and is a $250 million (Dh917.5m) fund. This has been investing in the GCC for the last more than two years.
Do you plan to expand your investor base from the current 33?
This is a function of raising more funds. In the current scenario, we don't think there is scope for more investments, unless it is deal-based.
What about tapping other growing markets such as India and China?
There are two issues before the private equity industry – one is about where you raise the money from and the other is where to invest the money. Raising funds is a big challenge now and I believe majority of the players must be waiting on the sidelines for a good opportunity.
Our own investment companies such as Istithmar are seeking to sell some of their good assets. Why PE players from our region are not keen to take part in that?
Not only international investors, funds and investment companies from our region have certainly looked at those opportunities. The issue is who has the money and who are interested.
Do you have any asset that is ready to go public?
We have several businesses that are mature enough for an IPO (initial public offering). The question is not whether the asset is ready but rather whether the market is ready for an IPO. I would say the only successful ones will be those in the defensive sectors – healthcare, education, food etc– that are appealing.
Do family businesses approach PEs?
Family businesses are much more receptive now. It is not the need for capital alone that could drive family businesses towards PE, but more importantly, their mindset to work together with private equity partners. The present conditions might force them to compromise their positions.
PROFILE: Faisal bin Juma Belhoul Founder and Managing Partner of Ithmar Capital
Belhoul is the Founder and Managing Partner of Ithmar Capital, one of the leading Private Equity investment firms focusing on the GCC region. Prior to founding Ithmar Capital, Faisal led the transformation of the Belhoul Group, focusing mainly on redefining its strategy, creating management depth, and repositioning individual companies in the group. Faisal has also served as chairman on boards of a number of business groups and associations. He is currently a board member of the Dubai Chamber and a member of the Young Arab Leaders. He studied Manufacturing Engineering in Boston University.
Keep up with the latest business news from the region with the Emirates Business 24|7 daily newsletter. To subscribe to the newsletter, please click here.
Follow Emirates 24|7 on Google News.