Region's love for boating will help yachting sector sail through the crisis safely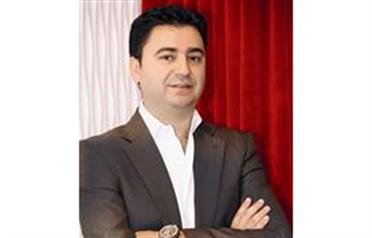 The marine and yachting industry in the Middle East is one of the fastest-growing in the world today. Even though the yachting industry has seen a slowdown due to the economic crisis, it is resilient and the region's love for boating will see it recover faster than any other sector, Wael Juju, CEO, Knotika Holding, told Emirates Business. "The yachting industry has been impacted to some extent by the economic slowdown. However, because of the strong demand for boats and boating in the UAE, the extent of this slowdown should be shorter than any other area in the world."


What do you think of the Middle East's marine market?

GCC is the fastest-growing marine market in the world by a wide margin. It is one of the only markets left in the world today that is still showing positive growth. Also, one look at the magnificent waterfront projects that are under way and planned in the region will give you an idea of what is to come.

What do you think of the UAE's marina infrastructure?

The infrastructure that is in planning stages is some of the best available anywhere in the world today. At no time had a country embarked on delivery of so many marinas in such a short time while incorporating them in some of the most wonderfully master-planned cities that are being created today in the region. In the short term, we are experiencing shortage of marina berths, which is the most significant barrier to boat sales. Other factors need to be addressed as well, such as boat finance, rescue and salvage procedures, leisure boat licensing and law enforcement, etc. There are many factors in play to create a truly sustainable industry that can be a significant contributor to the national GDP. On average, each boat contributes approximately $15,000 (Dh55,000) to the GDP (based on US data), through services, fuel, repairs, etc.

Has the recession hit the UAE's yachting industry?

Yes, it will and has already impacted to some extent. But because of the strong demand for boats and boating in the UAE, the extent of this slowdown should be shorter than any other area in the world. However, right now, the biggest issue facing the marine industry is the pace of infrastructure construction that was lagging behind demand before the financial crisis hit. Lack of marina berths is a key limiting factor in the growth of our industry and if major marina construction works are delayed, it will naturally have an effect on the growth prospects of the industry as a whole.

Have your company's sales been hit yet?

We have not experienced any effects of the downturn as yet. Throughout the world, the marine industry has proven itself to be a resilient one and able to ride out tough economic times and recessions. It is important to note that boating is a passion and boaters will continue to partake in this activity through good times and bad.

How was 2008 for Knotika Holdings?

Last year was our best as many of our business units found their feet and established themselves as leaders in their respective sectors. For example, our Marine Store, which specialises in marine parts and merchandise, grew three-fold in 2008 with two new branches outside Dubai and a great turnover of product as well. Another business unit, which was extremely successful, was our Knotika Marinas and as always our Knotika Marine Mall outperformed compared to 2007.

Any forays into new regions?

Knotika Boat Shows is now established as the leading boat show organiser in the Middle East as the owner and organiser of four world-class boat shows in Abu Dhabi, Kuwait, Bahrain and Saudi Arabia. Our expansion plan is primarily focused on other GCC countries as well as some Asian capitals.

What is your core growth strategy?

Our core growth strategy is to grow the marine market as a whole. We see ourselves as the catalyst that is active in many different fields, all of which are instrumental in growing the marine market. The growth of the marine market will result in the growth of Knotika and this is how we have aligned ourselves with all the marine dealers, manufacturers and consumers.

Where do you see Knotika Holding five years from now?

In five years from now we will have a Marine Mall in Abu Dhabi, Kuwait, Bahrain, Qatar, Saudi Arabia and the US. We will have at least 10 boat shows under management as well as managing key marinas in the region.

What is the secret of the company's success?

Our secret is empathy. We see ourselves as solution providers and all the marine industry as our partners.

Who do you think is your biggest competitor?

Because of the way we have positioned our company with our various business units all focused on the marine industry, we do not have any competitors locally, regionally or globally. We are a unique concept operating in ways that have never been done before.

Any new products in the pipeline for 2009?

In 2009, we are unveiling the Bahrain Boat Show International, which is hosted by Amwaj Islands. This event is the third in our series of boat shows that started with Kuwait in 2007, and Abu Dhabi in 2008. In January 2010, we will be hosting the Saudi Boat Show International in Jeddah. This year will also consolidate the position of our boat show division as the leading boat show organiser in the region.


PROFILE: Wael Juju CEO, Knotika Holding

A well-known name in the GCC's yachting community, Wael Juju, CEO of Knotika Holding, has been involved in every aspect of the marine industry, right from construction to retail and marketing. Juju started the Knotika Holding brand five years ago and has created a truly entrepreneurial success story.

Today, Juju spearheads Knotika Marine Mall, Knotika Marine Store, is owner and manager of the Emirates Boat Show International, Kuwait Boat Show International, Bahrain Boat Show International, Saudi International Boat Show and owner and publisher of Knotika Magazine, among other things.
Follow Emirates 24|7 on Google News.