Regional firms turn to credit insurance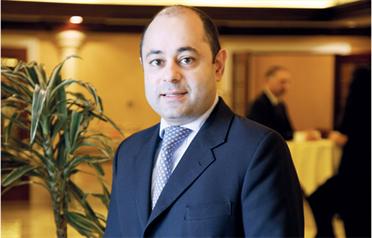 Companies in the region are relatively new to the idea of credit insurance. However, the global economic downturn has generated increased interest among organisations about credit insurance due to various factors – banks getting stricter with credit norms being one.

This increased interest has led to good growth for companies involved in the business such as Euler Hermes, a credit insurance provider. In the past year, the company saw growth of 127 per cent over 2008 figures, its Regional Manager, Anil Berry, told Emirates Business. "We have seen a three- to four-fold increase in enquiries in the last six months, especially the last three. Initially, people were more worried about selling. Business organisations are now equally concerned about getting payments. I suppose that is why we are getting into the picture," said Berry.


The concept of credit insurance is relatively new to companies in this region. Do you see it gaining more acceptance during the global economic downturn?

Interest has definitely increased. We have seen a three-to four-fold increase in enquiries in the past six months, especially in the last three. Initially, people were more worried about selling. Business organisations are now equally concerned about getting payments. I suppose that is where we are getting into the picture.

What kind of increase in volumes did you record last year?

Last year, we saw triple digit growth – 127 per cent compared to 2008. Especially now, when liquidity is tight, you may or may not get finance from your bank or finance company. So you seek a longer credit period from your seller. It helps to have credit insurance as once the risk is insured, conducting transactions gets easier.

On our part, we can find who is good enough for credit and who is not.

Has the downturn become a boon for the industry?

The element of risk involved in our industry is huge. We have to deal with defaults, so we need to credit check every customer. It is a massive investment for us.

Which sector do you get the majority of your clientele from?

Predominantly the IT sector – they are the largest buyers. Most of them are international players who have come into this market. However, last year saw a switch, and now almost 70 per cent of our buyers are local businesses. These tend to be companies with turnovers in the range of $10 million (Dh36.7m) to $50m.

Once you provide credit insurance to an organisation, how do you recover the payments in case your client faces default?

In cases where people are unable to repay and they just leave quickly, cost factors need to be weighed. In that situation, there is not much you can do.

But in other cases, what we try to do is to negotiate with the customer. We try to give them options, such as telling them we will not encash the cheques – pay some money now and enable the business to carry on. We help resolve a lot of issues through face-to-face communications.

What is the proportion of your clients who would prefer negotiation?

The majority prefers it. More than 70 per cent of payment issues are sorted through negotiations. We do not negotiate on day one; we let our customers negotiate. We come in after two months. It also helps the customers maintain their business relations.

At the end of the day, organisations also want to continue doing business. People are not paying, not because they do not want to pay, but because of the fresh challenges the economic environment has thrown up. They understand very well that a person in prison will not deliver them money. Corporates here realise that negotiation is the first, better and preferred way.

How has the tight liquidity condition affected the approach of businesses to credit insurance?

Access to credit has not been very easy. Banks now are not being flexible in offering letters of credit. The only way to do business is by giving an open account. This means that in any transaction, the two parties go in for business without a letter of credit. It is like this: I sell you my product, I ask the bank to guarantee it or I trust that you will pay in two months' time. But banks are now asking for time so people are saying let us go in with an open account.

An open account means I trust you for future payments. This used to be the case in Dubai, as it is a networking market. But that is where credit insurance comes into the picture. Once we offer our services, the dealing parties no longer face any uncertainty.

What are the means you adopt to rate the credit-worthiness of an organisation?

We have multi-sourcing solutions and tailor-made reports with us from agencies working in the GCC. We give them the requirements and they search for us. Based on our requirements, we also have our credit analysts conduct their own analysis. They also get direct information from the company concerned.

What are the challenges that your industry faces?

There is a strong need to generate more awareness on credit insurance. Unlike Europe, where it is highly popular, in this region only a small fraction of people are aware of it. Only around five per cent of brokers offer credit insurance here, unlike in Europe where it is more than 70 per cent.


PROFILE: Anil Berry Regional Manager, Euler Hermes

A graduate in Economics and Law from the University of East Anglia in 1991, Berry began his career at Sun Alliance Insurance in London. He also qualified as an Associate Chartered Insurer – ACII – in 1998. He has been at Euler Hermes for the past 13 years. He has been responsible for underwriting credit risk and managing Euler's SME and multinational business accounts. He has also been involved in the launch of a number of products aimed at the SME, banking and finance sectors.
Keep up with the latest business news from the region with the Emirates Business 24|7 daily newsletter. To subscribe to the newsletter, please click here.
Follow Emirates 24|7 on Google News.