Rent-a-car sector sees 20% rise in demand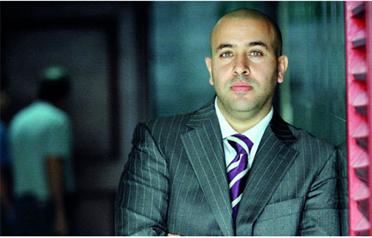 Demand for hired cars in Dubai has grown by up to 20 per cent in the past few months despite the financial crisis, says Moried Al Taher, Chairman of Discount Rent A Car. Rental vehicles account for more than half the cars on the roads and companies' profit margins exceed 50 per cent, he added.

He said the increase in demand had been triggered partly by the stricter rules covering car loans introduced by banks. He added his company was launching a new scheme that would enable a customer who paid an extra monthly charge to eventually become the owner of the vehicle they rented.


What has been the effect of the global financial crisis on the car rental market and on your company?

There may have been a major effect on the real estate sector and stock markets but service sectors have not been affected. Rather some are growing, as is the case with the car rental market. We have a waiting list of up to 1,500 customers and I can confirm that there has been a growth in demand of at least 20 per cent. I had expected to see a limited drop in our business, especially during the holiday season, but was surprised to see an increase in demand.

How would you explain this growing demand in the light of the crisis? Do you expect it to continue in 2009?

As I said, the service sector has not been affected by the crisis. People still eat, drink, wear clothes and need cars, especially in Dubai, a city of non-stop work, giant projects, functions, exhibitions and festivals. Also the banks have imposed some conditions related to car finance. I expect the growth in demand to continue in 2009.

Are your development plans for 2009 proceeding on schedule?

We are a company where everything is planned and carefully studied, and in the light of the growing demand and the long waiting list we have decided to enlarge the fleet and expand our service workshops. We intend to launch a "rent then own" project that will enable long-term customers to eventually own the cars they rent in exchange for an increase in the monthly rental charges of no more than 10 per cent. For instance, if a customer paid monthly hire charges of Dh2,000, he would pay an extra Dh200 under the scheme.

The order banning the re-registration of cars more than 20 years old has been cancelled because of the current economic circumstances. Has this move hit the rental market?

The decision has not affected the rental market negatively as our customers do not depend on old cars. Our customers belong to big companies, hotels and establishments who prefer a full service that includes maintenance and licensing.

There are rumours that some people who have gone back to their home countries have left their cars at Dubai Airport without paying the rest of the loan instalments. What would you say about that?

Through my work in the market I hear similar rumours but our sources confirm that nothing of the sort has happened. There might be some individual cases, but not many.

How many car rental companies operate in the country and what is the rate of profits?

I do not have exact figures but there are thousands of companies and that have made investments worth billions. Profits are no less than 50 per cent, if not more. This of course applies to big companies with large fleets.

How would you judge the market's need for new car rental companies?

I think the current number of companies covers only 50 per cent of demand. Therefore the market needs more companies and bigger fleets.

What is the impact on the car rental market of the increase in the number of buses in Dubai and Sharjah?

I do not think the increase in the number of public transport buses will affect the car rental market as the bus client is different from the car rental client. With regard to Dubai Metro, it will have a positive effect on the car rental market as it will alleviate congestion.

When was your company established and how has your fleet grown?

The company started in Dubai two years ago with 100 cars and today our fleet is approaching the 1,500 mark and will go up to 2,500 in 2009 to meet the growing demand.

How have you been able to increase the size of the fleet so quickly?

The rate of growth in the UAE in general and Dubai in particular is not being seen anywhere else in the world. This growth is reflected in the development of markets in many sectors, especially service ones, including of course the car rental market. Our company has been working to match the progress made by Dubai.


PROFILE: Moried Al Taher Chairman, Discount Rent A Car

Moried Al Taher graduated from the Faculty of Business Administration at the Jordanian University in 1996. He worked with his father renting out and exporting cars to Arab states from their showroom in Jordan's port free zone. He later moved to Dubai where he worked in car sales. He and his brother Asaad Al Taher have been running Discount Rent A Car for two years.
Follow Emirates 24|7 on Google News.