Steps to revive mortgage lending is need of the hour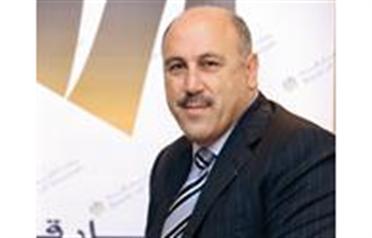 Bank of Sharjah relies heavily on investment and commercial banking to make profits and deals mainly in trade, industrial projects and project finance. In the process of finalising a tie-up with BNP Paribas for private banking, the bank expects to post profits of 15 per cent this year. In an interview with Emirates Business, Varouj Nerguizian, Executive Director and General Manager, Bank of Sharjah, said the bank had no exposure to Saad Algosaibi and Damas. Nor was it exposed to the real estate sector, but opportunities are arising in the property market which could yield good returns after three to four years, Nerguizian said. He felt the UAE government needed to revive the mortgage finance industry to put the economy back on track. Bank of Sharjah was the first to be established in Sharjah and the fifth in the UAE in association with BNP Paribas.


What are bank's expansion plans?

We have identified the location for a branch in Dubai Media City where most of the media corporations work with us. We would like to open points of sales, not branches, in several areas of Abu Dhabi, Dubai and Sharjah where one can open an account, access the ATM machine and back up internet operations. We have also bought two floors in a building near Dubai Motor City where services such as private banking and risk management will be offered. Located strategically, it's just a 45-minute drive from Abu Dhabi, Sharjah and Al Ain, making it easy to meet clients from any emirate. In terms of market expansion, we have moved into Lebanon because one-third of our customer base is Lebanese. We wanted to move into Syria and Iraq but the global crisis halted our plans.

We entered Lebanon last year by acquiring a BNP Paribas branch after four years of negotiations. We bought a bank licence there and have named the new entity, Emirates Lebanon Bank. Its structure and balance sheet are strong. We gave it a strong connotation because in Beirut, anything related to the UAE denotes strength, seriousness and openness. The Bank of Sharjah took over the bank's management in April 2008. Full-fledged operations began in 2009 and we are happy to say that we are doing great.

What sectors are you targeting for growth this year?

Driven by the real estate sector over the past five to six years, the UAE economy saw tremendous growth as foreign and regional investors invested heavily across the country. But now that driving force, the real estate sector, is at a standstill. We need to revive mortgage lending immediately or the situation will worsen. We need new means of refinancing real estate. The merger of Emirates Industrial Bank and Real Estate Bank to create Emirates Investment Bank will help to revive the mortgage sector and put growth back on track. This year might not be a flashy one but we will see 15 per cent higher profits. We hope the Beirut unit, which represents 20 per cent of our assets and 10 per cent of profits, will generate more profits.

What is your loan-to-deposit ratio?

It is 94 per cent. Our deposits went up 20 per cent and advances rose 11 per cent at the end of 2009 over 2008 as we did not stop lending last year.

Which segment contributes most to the bank's profits?

Commercial banking and investment banking are the bank's two main sources of revenue. Unfortunately, investment banking didn't perform that well last year because of the economic crisis. In 2008, Bank of Sharjah was expected to earn Dh1 billion in profits for Dh4bn equity but the crisis ate up Dh600 million of our profits. From an exceptional year, it became a normal year because of stock market and provisioning. We will be focusing on private banking and will soon finalise a very interesting deal with BNP Paribas, where we'll utilise their expertise and give them access to our customers in return. It's a win-win situation for both.

Is the bank planning to give a dividend this year?

Bank of Sharjah has always given a dividend.

What is the outlook for 2010?

Failing a major bad debt issue, globally or in the UAE, 2010 will be a better year than 2009. Those involved in real estate will be hit but there will be growth in the real economy, even though it may be low. Banks in the UAE are very capital-rich, but just taking deposits and advances as ratio is not correct, we have to take into account the company's equity. We have Dh4bn in equity plus Dh12bn in deposits and Dh11bn in advances. Also, we have always maintained 35 per cent to 40 per cent of liquidity ratio compared to deposit ratio at any given time. This may be expensive, but we maintained the ratio because a big chunk of our deposits is in the interbank market with lower but secure returns. We have been affected by the crisis but not so much that we have had to restructure our balance sheet.

Did the bank receive funding from the Central Bank?

The UAE government injected Dh5bn into the banking system to meet the liquidity gap – pro-rata their assets. We received Dh500m. There was a proposal to convert this into Tier 1 and Tier 2 capital but we didn't need it because our capital adequacy ratio was around 23 per cent. They wanted to convert it to capital at a very cheap price, at book value or market value. The market value of Bank of Sharjah today is below book value. The second thing is our goodwill. When you're operating in the UAE profitably for the past 36 years; nobody should be able to access your capital at par or book value. This should be multiple.


PROFILE: Varouj Nerguizian Executive Director & GM, Bank of Sharjah

A graduate from Université Saint-Joseph de Beyrouth, Lebanon and Université Lyon Lumière, France, Nerguizian is Chairman and General Manager of Emirates Lebanon Bank sal Lebanon. He is a founding member of Dana Gas, a director on the board of Growthgate PEF and Managing Director of Ginco Steel, Polyco and Wifco Financial Brokerage. Chairman of the Lebanese Educational Fund and the Lyceé Libanais Francophone Prive, Dubai, he was decorated with the Insignia of the Knight of the Order of Merit (Chevalier Dans L'ordre National de Merite) by the Republic of France in 1996.
Keep up with the latest business news from the region with the Emirates Business 24|7 daily newsletter. To subscribe to the newsletter, please click here.
Follow Emirates 24|7 on Google News.