The business of golf is a key factor in Dubai and that's what attracted the European Tour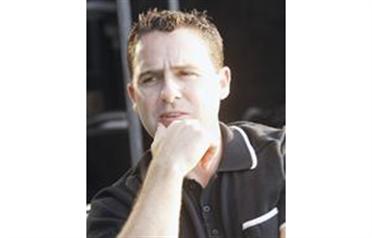 Next week will see the first broadcast of a CNN documentary entitled Living Golf. The show, presented by CNN's London-based sports anchor Justin Armsden will look at how the emirate is using sport, and particularly golf, to increase revenue and tourism during the economic downturn and the decrease in crude oil. Armsden is in Dubai covering the ongoing Desert Classic.


During the filming of the documentary, you spoke with a host of high ranking local businessmen, including leading figures at Dubai Sports City, Leisurecorp and Nakheel. What did you learn from them?

Given that I have been isolated from this region while all the economical dramas have unfolded in the last six to eight months, I guess the most surprising thing is that everybody is confident that things are on track. I kind of expected things to be a lot worse. That has been the most revealing thing to me – everything is going ahead as normal here. But I think it's well sheltered from the rest of the world and is better placed to recover from these problems than any other region in the world.

The economic crisis and the effect it is having on companies in this region is a sensitive subject. Did you face any difficulties getting people to speak to you about the financial situation here?

No, not really. They were genuinely honest about not wanting to predict that things are going to be great because only a fool would do that. And they didn't want to say we are going to experience a lot of problems. They were all hopeful that their business models were in place and, yes, while they expect to experience a few issues down the track, they have a lot of faith in what they have got.

At the end of the day, they are sharp, shrewd businessmen and they are not silly enough to ignore questions, because that gives the perception they are trying to hide something, doesn't it?

The mantra of this country has long been to build for the future and reduce its dependency on oil. How much of that blueprint, do you feel, involves golf?

I remember doing an interview several years ago and the line then was: 'This oil thing isn't going to last forever, we need to refocus ourselves on tourism'. Golf plays a major part of that, not only the tourism side of things, but also the real estate they sell around it. All these business models from Leisurecorp and Nakheel and so on are all built mainly around the real estate.

Golf is a key factor in Dubai and that's why the European Tour got so heavily involved in the Race To Dubai. They understand that this place, outside the US, is going to be a real hotspot for golf.

Tiger Woods wouldn't design his first course here unless he believed that. And he got paid something like $40 million (Dh146m) for that. You wouldn't want it to go wrong with him putting his name to his first golf course. It says a lot about his faith and IMG's faith in the golf market here.

How is Tiger's course progressing?

From my experience of doing the golf show for the past seven years, any developer will tell you that you try and build a golf course anywhere in the world and you're always going to get delays, some of them by a year, some of them by 18 months. And that may be down to economical reasons, but you can't argue that against them and say it's wrong. The whole world has things on hold. We are living in the worst economic times since 1931. In the grand scheme of things, in 10 years' time, if you are a mad keen golfer, this place is going to be one big funpark.

The weekly show you anchor, Living Golf, looks at residential properties that are attached to golf courses. Is that model becoming a global trend?

They have been doing it for years. It's a great business model because you not only attract the golfer, which is a high-end market and can generally afford to buy properties that come at a premium, but it's an interesting fact that something like 70 per cent of the people who buy properties on golf courses don't play golf. They do it because its often a gated community, you seem to get a higher clientele and high-end earners who don't tend to have loud parties at the weekend.

You are also doing a series of Sport Business editions, looking at several different sports individually. What can viewers expect to see?

Basically, we focus on the wider world of sport and take a look at the sporting economy. The corporate dollar is really hard to get a hold of these days, so what does that mean for stadiums that want to host big sporting events and fill those corporate seats, which, essentially, really pay for the stadiums?

One of the episodes looks at formula one. With Honda pulling out, Ferrari trying to cut costs and Subaru pulling out of the World Rally Championships, we are looking at the follow-on effect on the sport. Sport has been enormously popular right around the world and there has been a lot of money flying around so we are trying to scratch beneath the surface on what the impact is.

PROFILE: Justin Armsden Sports Anchor, CNN

Starting his journalism career in newspapers in his home country of Australia, Armsden joined CNN International in January 2000. Initially he helped to launch business programmes during the dot-com boom, but later refocussed on sport. Since moving, he has covered such major events as the 2002 Fifa World Cup in Japan and South Korea and the investigation into the death of Pakistan cricket coach Bob Woolmer in Jamaica. As well as being a sports correspondent, Armsden anchors a half-hour monthly show called Living Golf and is also a member of the London-based sports team that presents the show World Sport.
Follow Emirates 24|7 on Google News.