Stanford cash may be returned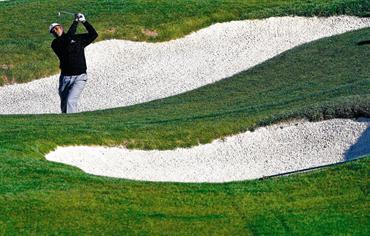 English county sides may have to consider handing back money received as part of a deal with Texan billionaire Allen Stanford, Hampshire chairman Rod Bransgrove said yesterday.

Each of the first class county sides in English cricket received £50,000 pounds (Dh280,000) after last November's Stanford Super Series.

"There may well be a moral issue in receiving the money," said Bransgrove.

"When you take ill-gotten gains it leaves an unpleasant taste in the mouth. You have to put it in context; thousands of people could be damaged by the actions of this man if the charges are upheld.

"I don't know whether Hampshire can actually give the money back but, if you're asking whether I feel sullied by receiving it, yes I do," added Bransgrove.

"The game will have to address and debate the moral issue."

Stanford and three of his companies were charged by the US Securities and Exchange Commission on Tuesday with a "massive" fraud involving a multi-billion dollar investment scheme. He has denied any wrongdoing.

The financier came to prominence in the cricket world following his private Twenty20 competition in the Caribbean and, in particular, the $20 million (Dh73.6m) game in November between England and his own team made up of West Indian players.

Lancashire chief executive Jim Cumbes agreed with Bransgrove's position.

"If the money has come by dubious means, it's something to think about," he said. "Socially and morally, he's right."

Durham chief executive David Harker added: "It's only speculation at the moment but, if it's proven that the money is ill-gotten gains, then it's not something we'd want to be party to."

The Stanford affair has been deeply embarrassing for English cricket, with prominent critics slamming those who run the sport.

"In most other businesses some people would resign if they had been involved in such a fiasco as this," said Jonathan Marland, who last week aborted his challenge to Giles Clarke for the position of chairman of the England and Wales Cricket Board.

Meanwhile, Former golf world No1 Vijay Singh expressed astonishment as fallout from the fraud charges were published across the globe.

Singh, a three-times major winner, has an endorsement deal with Stanford and is the global ambassador of the Eagles for St Jude programme, a charity initiative on the PGA Tour created by Stanford Financial Group.

"I am just surprised by it all," said the Fijian, wearing a golf shirt with a Stanford logo. "He has done so much for charity and St Jude is his big thing.

"He gives a lot to charity there and also to a lot of other places. I hope everything will be OK once they find out what's going on."
Follow Emirates 24|7 on Google News.