Hamburg refute Pod deal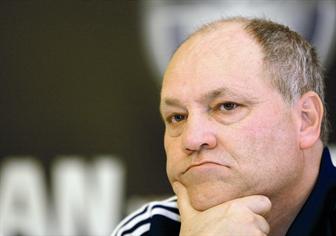 Hamburg coach Martin Jol has ruled out any move to sign Bayern Munich's wantaway striker Lukas Podolski. But the Dutchman also believes Abu Dhabi-owned Manchester City won't be signing the German either.

Podolski, who handed in a transfer request from the Allianz Arena last year after failing to break into Jurgen Klinsmann's first-team plans, is said to have caught the attention of several clubs, including Hamburg, City and Jol's old charges Tottenham.

But Jol, speaking after his side's match with AC Milan this week, told Emirates Business that 'The Dinosaurs' won't be splashing out on the left-footed striker.

"I feel Podolski is a great player. He's got skills and could play in the Premiership. But I don't think for Hamburg that he is a reality. We already have three strikers in Ivica Olic, Jose Paolo Guerrero and Mladen Petric, so it would be silly for me to say to my chairman: 'Is it possible for you to get me Podolski, or Luca Toni'.
It's impossible.

"As for Manchester City – and I believe English managers are saying this too – if there is one club who will make an impact in this transfer window, it will be them. But I can't see them signing any more big world stars [in January].

"They have Robinho there already and Jo was a big star before he went to the Premiership so I think they will now go for English players.

"Mark Hughes knows what these players are all about. He knows all about [Craig] Bellamy, he knows all about [Scott] Parker. They are both very good players."

One of the biggest contrasts Jol has encountered since he moved to Germany after being replaced by Juande Ramos at Spurs in 2007 is the financial differences between the Bundesliga and the Premier League.

While at White Hart Lane, Jol spent millions on players such as Dimitar Berbatov and Darren Bent, the Nordbank Arena side has presented Jol with far tighter purse strings. And the Dutchman insists it is little to do with the ongoing financial crises and more to do with the Premier League being a more attractive competition.

"If the English clubs are having trouble, then we are really going to have problems," said Jol. "You know what the television rights are like in England, so in Germany we could have had a major problem, but we didn't. The main problem is that £5m [Dh28m] in Germany is £15m in England."
Follow Emirates 24|7 on Google News.