Transfer shocker: Spurs' Pochettino next Man Utd manager?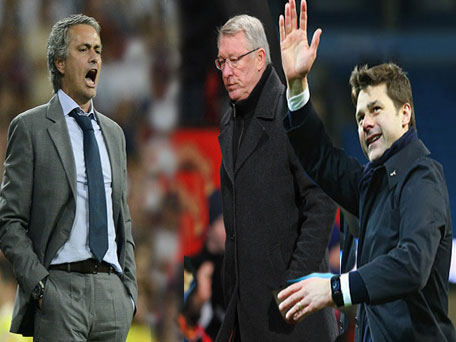 It has first begun as a floating rumour in Tottenham Hotspur fan chat rooms. This came after Sir Alex Ferguson was reported to have picked Mauricio Pochettino as the best current manager in the Premier League.
Today, Daily Mail have run a lead sports comparing the Spurs manager to Ferguson – drawing lofty non-nonsense parallels.
For all the conformation reports of former Chelsea manager Jose Mourinho replace Manchester United's Louis van Gaal in the summer a new candidate seems to be emerging.
As the Spurs fans reacted to the Mourinho to United reports: "As long as it's not Pochettino."
Reports are that Ed Wood and those pulling the strings at Old Trafford may well be watching how the Spurs manager closes out the season.
More than anything else, it will be the style of football that Pochettino has bought to Spurs.
Given that United's frustration is as much about how boring their current playing style is, as it is about the results, Mourinho will be no different.
Pochettino on the other hand has a Spurs team that plays flying, attractive football; and is winning.
If he does, in fact, deliver the English Premier League title to White Hart Lane, then all bets are off on who United's next manager will be.
Jose Mourinho will have to fend off Spurs once again.
Follow Emirates 24|7 on Google News.