Wenger worried of Ramsey's recovery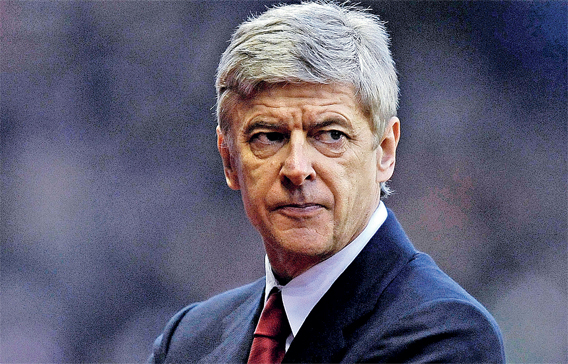 Arsenal boss Arsene Wenger admits Aaron Ramsey may never overcome the psychological impact of his horrific leg break, insisting "some players are never the same".
Wenger was infuriated by Ramsey's injury at Stoke last weekend which ruled the midfielder out of action for the foreseeable future.
And the Frenchman warned that while players can come back from horrendous injuries – Gunners striker Eduardo suffered a similarly serious break in 2008 – the psychological effects can be permanent.
"When you are a football manager you are always scared," he said. "If you have a the Ramsey injury, you know he will come back. But you never know what the psychological impact on your future game is and that is what you are scared of.
"Some players put their foot in straight away again and some players are never the same. They lose that little bit of freedom to go into the challenges. Lose just that and you are not the same player."
Ramsey, who has made 29 appearances in all competitions for Arsenal this season scoring four goals, spoke for the first time about the tackle in a statement on the club website on Friday.
"It is difficult for me to take everything in at the moment. I thought I had been progressing well this season, so of course this is a real setback," he said.
"It is very hard to take but I am young and have time on my side. I had an operation last weekend and, while it will take time for my leg to heal, I am determined and focused on overcoming this injury."
Wenger said he did not want tackling removed from the game, explaining: "I admire a great technical tackle as much as a creative pass.
"A tackle is an art in itself — that means you always have your eye on the ball, never with a high foot, in your tackle you can already make a pass.
"It is not Arsenal against the rest of the world. What I say here is valid for the Arsenal players as well... I defend football. It is for everybody."
Keep up with the latest business news from the region with the Emirates Business 24|7 daily newsletter. To subscribe to the newsletter, please click here.
Follow Emirates 24|7 on Google News.