Big game hysteria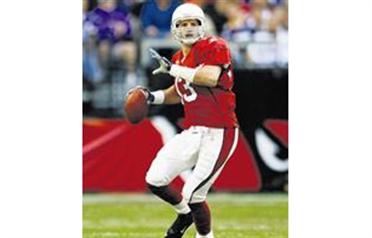 When the Pittsburgh Steelers face the Arizona Cardinals tomorrow in Tampa, Florida, an estimated television audience of more than a 100-million are expected to tune in to watch the United States' premier annual sports event – the Super Bowl.

Pittsburgh, the American Football Conference champions, are the favourites as they chase their sixth Super Bowl win. If they do manage to lift the Vince Lombardi Trophy, they will be the most successful National Football League (NFL) champions in history.

A win will also give the Steelers, who have won 12 of their 16 league games this season, a second title in just four years following their 21-10 victory over Seattle in 2006.

Arizona, meanwhile, haven't received the famous Super Bowl rings since 1947. They will hope their quarter-back Kurt Warner keeps up his scintillating season form at the Raymond James Stadium to help the Cardinals end their long drought.

The 37-year-old has been in immaculate form in recent months throwing 4,583 yards and 30 touchdowns, with only 14 interceptions, in 2008. His service has helped the Cardinals play an attack-based game and they have scored more than 30 points in each of their playoff games.

"The game is something special," said Warner, in a press conference ahead of an event that is likely to fill the 75,000 capacity stadium. "The parties will come and go but being a part of history is something that's special.

"I hope that the guys embrace that and understand that all those things will be there when this week is over. I hope they really take this for what it is and we can go out and play our best football and Pittsburgh can come out and play their best football and may the best team win."

While the Cardinals, who won nine league games, rely on a strong attack, the Steelers, true to their name, have an iron-clad defence with lynchpin Aaron Smith, who has recorded 60 tackles this season, leading the way.

Out on the touchlines, Pittsburgh are coached by Mike Tomlin, while Arizona have the former Steelers mentor Ken Whisenhunt at the helm trying to end what is the second longest title drought in American sports.

Away from the action, the financial crisis has seemingly affected resale values for tickets, with seats going for an average ask of $2,500 (Dh9,200), down $1,000 from last season. The official tickets were sold at around $1,000 for this year.

With broadcaster, NBC, seeking to take advantage of the huge viewing figures, advertisers don't have it so nice though.

The price to secure a 30 second spot during America's 43rd Super Bowl costs a reported $3million, up $300,000 from 2008.

- Arab Digital Distribution will show the match live via ESPN at 2am.
Follow Emirates 24|7 on Google News.